5/18/10
| | |
| --- | --- |
| Portuguese champion Benfica next up for Revs | By Jeff Lemieux, Staff Writer & Online Host |
Recently crowned Portuguese Liga champion for the 32nd time, SL Benfica poses a unique challenge for the Revolution on Wednesday night | GameDay Video >>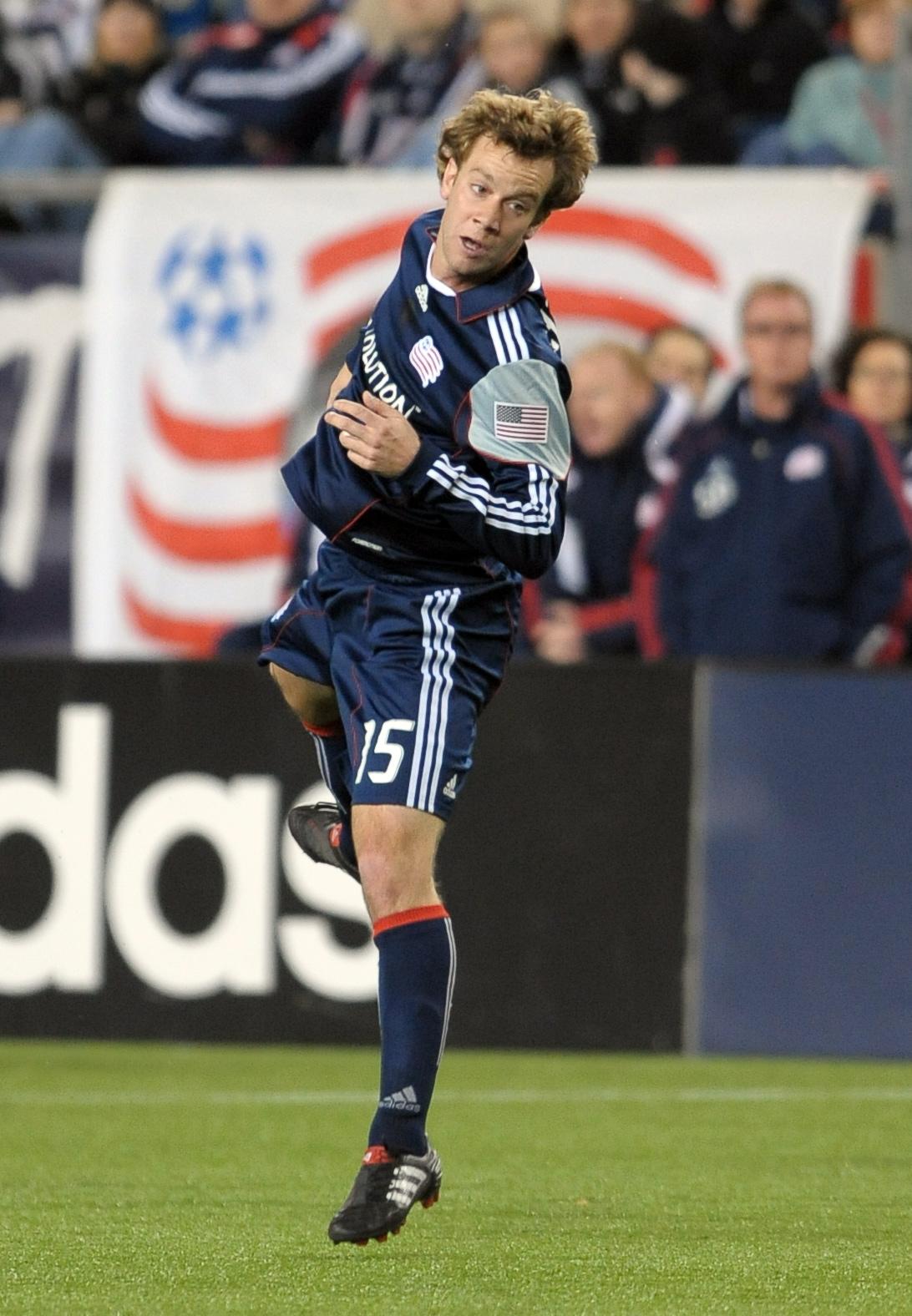 Revolution rookie forward Zack Schilawski is looking forward to Wednesday night's matchup with Benfica at Gillette Stadium
FOXBOROUGH, Mass. – Just one month before the best players on the planet will gather in South Africa for the 2010 FIFA World Cup, one of the most storied clubs on the planet is coming to our own backyard. Tomorrow night, Wednesday, May 19, Portuguese powerhouse SL Benfica will visit Gillette Stadium to take on the New England Revolution in an international friendly match. Kickoff is set for 8 p.m.
Benfica completed its 2009-10 Portuguese Liga campaign just 10 days ago, and with a stunning record of 24 wins, two losses and four draws, comfortably won its record 33rd title. Perhaps even more remarkable was Benfica's goal difference, having scored 78 goals while conceding just 20 in a total of 30 league matches. Along with second-place finisher Braga, Benfica automatically qualified for the 2010-11 UEFA Champions League.
For the fans, Wednesday night's match offers a fantastic chance to watch some of Europe's elite players up-close-and-personal. For the Revolution players, it provides a unique opportunity to compete against one of the top clubs in the world. The Revs have played international clubs in the past, but they haven't participated in a friendly in the midst of the regular season since July 19, 2006, when they played Scottish club Celtic FC to a 1-1 draw at Gillette Stadium.
"It'll be a good opportunity for some of the guys to play against one of the most well-known teams in Europe," said head coach Steve Nicol. "Obviously they're champions, so it'll be a good experience."
Because of the "friendly" nature of the match, both clubs will be allowed to make unlimited substitutions. With that in mind, Nicol may choose to give the bulk of his roster the opportunity to play against Benfica, including those players who haven't played significant minutes in the regular season. Players like Nico Colaluca and Kenny Mansally would likely relish the chance to prove themselves against such competition.
Three players who will most definitely be hoping to impress the coaching staff are Ivan Gvozdenovic, Jason Griffiths and Jean-Baptiste Fritzson, a trio of trialists who will be eligible to play for the Revs on Wednesday night. All three joined New England for training on Tuesday morning and will have their chance to shine in a game situation against Benfica.
"Training is training," said Nicol about analyzing the trialists. "There's nothing better than seeing guys actually play in a proper game to see what they've got and what they can do on the field."
Gvozdenovic, 31, is a Serbian defender/midfielder who most notably had a spell at Red Star Belgrade with current Revolution midfielder Marko Perovic. Griffiths, 23, was drafted by the Revolution in the third round (48th overall) of the 2010 MLS SuperDraft after a four-year career as a defensive midfielder at the University of Kentucky. Fritzson, 24, has scored seven goals in 15 appearances for the Haiti National Team.
While the trio of players will certainly provide more options for Nicol when naming his lineup against Benfica, New England's head coach was quick to strike down the notion that their primary purpose is to provide rest for the players currently on the roster.
"The fact that we've had so many games means guys are tired," Nicol admitted. "But at the same time, the guys we've brought in are absolutely on trial. They're not here to make up the numbers, so to speak. They're here to show us what they can do, and if they do well, then we'll certainly be interested in signing them."
It's one thing for trialists to prove themselves in preseason matches against college teams or fellow MLS clubs, but to make an impression against one of the top clubs in Europe is another thing altogether.
Benfica boasts an array of international stars who have featured for some of the top national teams in the world. Among those on the club's roster for Wednesday night's match are Nuno Gomes (Portugal) and Javier Saviola (Argentina).
"For me, as a younger guy – what an opportunity," said rookie forward Zack Schilawski, who just one year ago was preparing for his senior season at Wake Forest. "Looking at the roster that they're bringing, it looks like they're bringing some big-time players."
With such an extraordinary list of players set to suit up for Benfica, Schilawski admitted that he'll be slightly star-struck.
"For me – such a young guy – there's kind of an awe factor every game," he said. "Even in MLS, there's at least one star … that you're going up against. Whether it's (Dwayne) De Rosario, Landon Donovan, Sacha Kljestan or guys like that. [With Benfica], these are international stars, guys that are making it in Europe. It's going to be fun."
There's no doubt that Schilawski and his teammates will have fun on Wednesday night. But while the ultimate goal of a "friendly" match is to put on a show for the fans and gain quality experience against an international opponent, the players can't hide from the fact that whenever they take the field, they want to win.
"It's hard to step on the field and not be competitive at this level," said Pat Phelan, who will be experiencing his first international friendly with the Revs. "We're excited to be playing [against Benfica], and as soon as we get out there, we're going to go after it and try to get a win."