6/1/10
| | |
| --- | --- |
| Revolution Injury Updates: June 1, 2010 | |
Revs goalkeeper Preston Burpo will miss remainder of the 2010 season; goalkeeper Matt Reis comes off DL
Click here for details on how to send well-wishes to Preston Burpo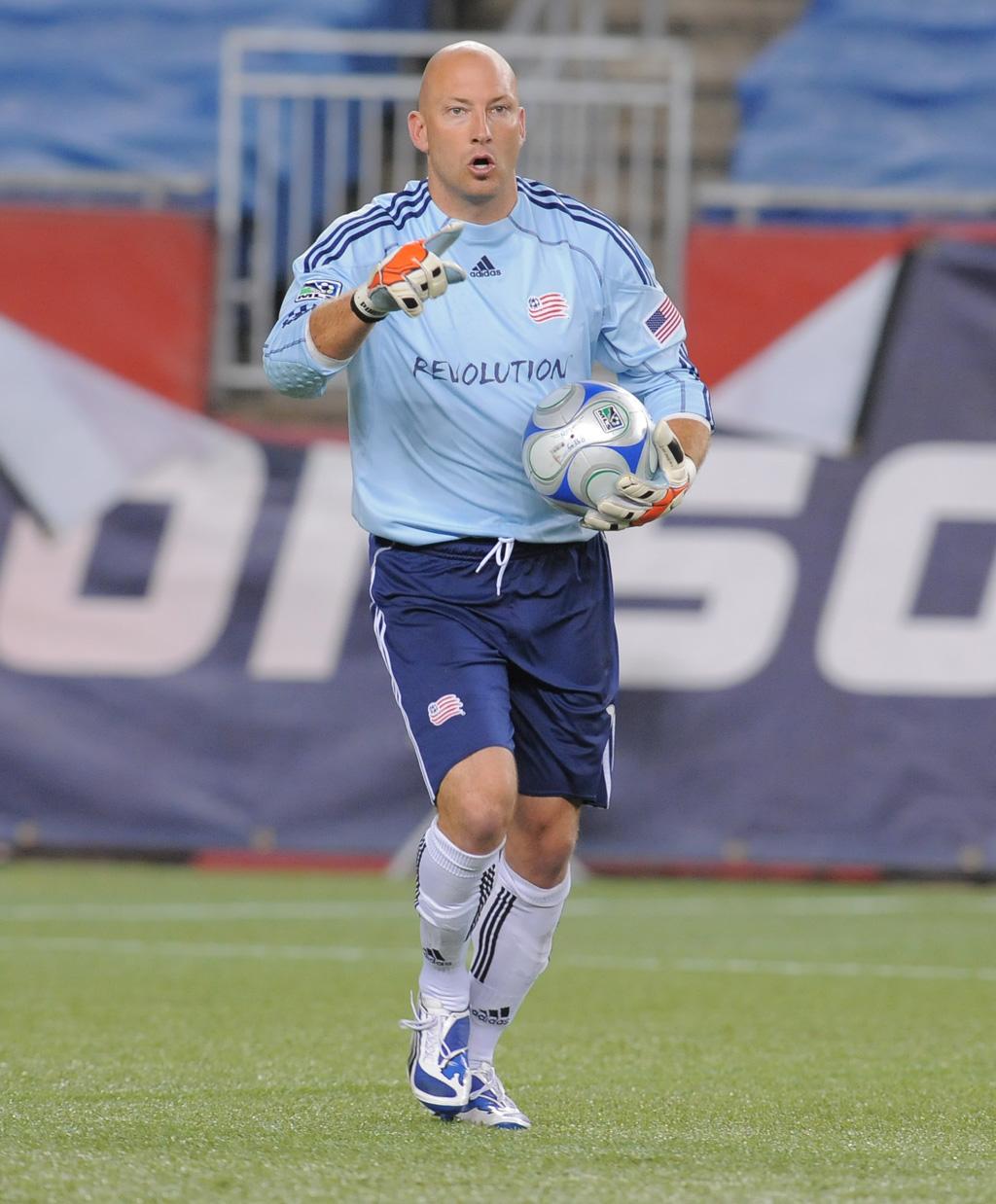 Matt Reis has returned to the active roster for the Revolution following his recovery from a pair of off-season injuries.
FOXBOROUGH, Mass. – New England Revolution goalkeeper Preston Burpo will miss the remainder of the 2010 season after he underwent successful reduction surgery on Sunday, May 30, to repair distal tibia and fibula fractures in his right leg that he suffered on Saturday, May 29. Additionally, the Revs have removed goalkeeper Matt Reis from the disabled list and placed him back on the active roster.
Burpo's surgery was performed by Dr. Michael Weaver at Massachusetts General Hospital on Sunday afternoon. The normal rehabilitation period for this type of procedure is approximately six months.
Burpo has been placed on the season-ending injury list and will be unavailable for the rest of the 2010 season while he rehabilitates.
"We are certainly disheartened by the injury that Preston suffered Saturday night," Revolution Vice President of Player Personnel Michael Burns said. "Preston has been an outstanding leader for us since joining the club in January, and he was having a tremendous year so far. This is a disappointing turn of events, but he's received a positive prognosis from the doctors and we're encouraged he'll make a full recovery."
"I'd like to thank my family, friends and members of the soccer community for all the messages wishing me well," Burpo said. "All of the support has been overwhelming. I look forward to making contact and thanking everyone as I progress through my rehab."
Reis was placed on the disabled list on April 30, 2010, and has missed the last six matches while continuing to recover from a pair of off-season surgeries. Reis had surgery on his left shoulder to repair labrum and rotator cuff damage on Dec. 1, 2009, and later had a quadriceps tendon debridement procedure performed on his left knee on Feb. 4, 2010.
The Revolution (3-6-2, 11 pts.) returns to action on Saturday, June 5, when the team travels cross-country to face the Seattle Sounders FC. Kickoff is set for 10:30 p.m. ET, at Qwest Field. Comcast SportsNet and 98.5 The Sports Hub will broadcast the game live.