7/9/10
| | |
| --- | --- |
| League-leading Galaxy to provide stern test | By Jeff Lemieux, Staff Writer & Online Host |
The Revs have a perfect opportunity to prove themselves on Saturday night against the one-loss LA Galaxy | VIDEO: Revolution GameDay | MatchCenter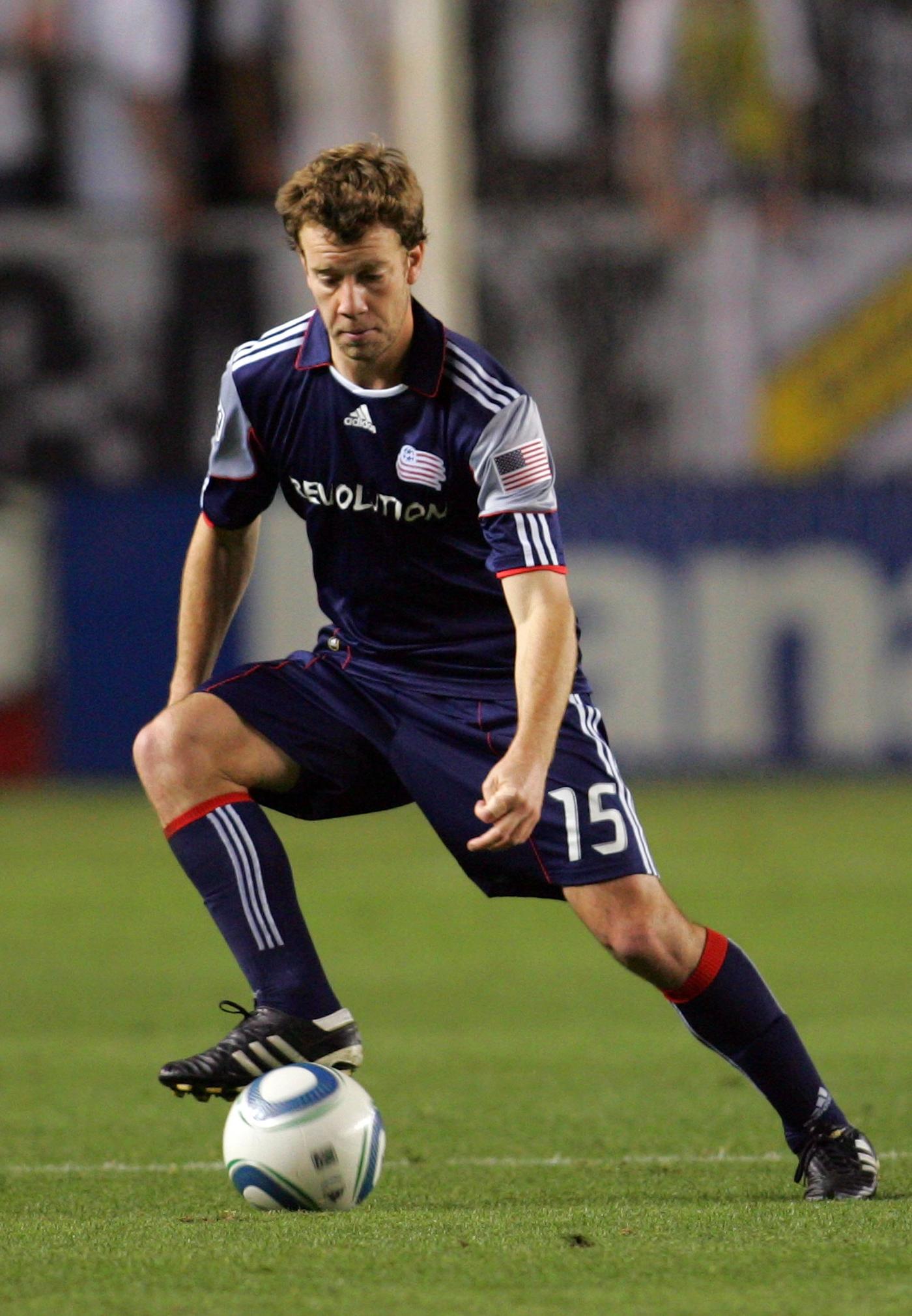 Rookie forward Zack Schilawski will be looking to add to his team-leading five goals on Saturday night against the Galaxy
FOXBOROUGH, Mass. – When the New England Revolution squared off against the LA Galaxy in the 2010 season opener on March 27, both clubs had high hopes. The Revs were coming off their eighth consecutive postseason appearance and were optimistic about finally getting over the hump to win their first-ever MLS Cup after coming tantalizingly close on so many occasions. Standing across the field, the Galaxy was eager to get another crack at the title after falling to Real Salt Lake in a penalty kick shootout in the 2009 championship game.
A sixth-minute header from Edson Buddle proved to be the decisive goal that night as the Galaxy claimed a 1-0 victory. Now almost halfway through the 2010 schedule, it's as if that first meeting in Southern California almost four months ago set the tone for what has followed.
The Galaxy (11-1-3, 36 pts.) hasn't looked back since taking the full three points in that match, losing just once in its first 15 contests and running out to a six-point lead at the top of the MLS standings. New England (3-9-2, 11 pts.), meanwhile, won back-to-back games after dropping the season opener to LA but has since won just once in its last 11 matches and is currently tied with three other teams for fewest points in the league.
But as is the beauty of sports, absolutely none of that will matter on Saturday, July 10, when the Revs and Galaxy conclude their regular-season series at Gillette Stadium. What will matter is how the Revolution approaches the game as the club looks to snap a three-game losing streak.
"We have to go out with some confidence," said defender Kevin Alston. "We have to play our game. We have to do what we haven't been doing – we need to pressure them, we need to move the ball. We need to play as a team."
While the Revs will undoubtedly have to do all those things if they hope to overcome the league-leading Galaxy, something they likely won't have to do is worry about containing U.S. National Team star Landon Donovan. Galaxy head coach Bruce Arena was quoted after LA's recent victory over Seattle Sounders FC as saying Donovan may remain on the West Coast in order to rest after his participation in the 2010 FIFA World Cup and the whirlwind media tour which followed.
If Donovan is absent, the Galaxy will have to cope without its top playmaker and the perfect complement to Major League Soccer's leading scorer, Buddle (10 goals). Despite missing five games while on World Cup duty, Donovan leads the league with 10 assists, six of which have been recorded on goals scored by Buddle.
However, Donovan is not the only one playing setup man for the Galaxy, which has the league's second-best offensive record with 25 goals through 15 games. Rookie midfielder Michael Stephens has also pitched in with seven assists, tying him with San Jose's Bobby Convey for second in the league in that category.
Revolution defender Seth Sinovic – himself a rookie – is well aware of Stephens' contributions, while he's also cognizant of the Galaxy's other threats.
"One of the guys who's come on strong recently is Michael Stephens, the rookie," said Sinovic. "(Sean) Franklin on the right (is also dangerous). They've got a lot of guys who are capable, so we've got to be on our toes and come out to play."
While some question marks still surround Donovan's availability for Saturday night's match, the Galaxy will most definitely be without defender Omar Gonzalez, who has played a key role in LA's remarkable backline conceding just five goals and maintaining a 0.33 goals against average this season. Gonzalez will be unavailable against the Revs while serving a one-game suspension for yellow-card accumulation.
The Revolution will be missing an influential central defender of its own, as veteran Cory Gibbs suffered a left quad strain in training this week and has been ruled out against the Galaxy. Luckily for New England, second-year defender Darrius Barnes will be available for the first time in two months after recovering from a right foot and ankle injury, so it will likely be a straight swap with Barnes partnering Emmanuel Osei in central defense.
"I think so," said Barnes early in the week when asked if he'd be ready by the weekend. "I feel good. I'm just trying to keep working on my conditioning the rest of the week, and work on my touches and just try to get as sharp as I can before Saturday."
Beyond replacing Gibbs with Barnes on the backline, head coach Steve Nicol could stick with the same lineup he deployed in last week's loss to Real Salt Lake, as Steve Ralston (L elbow dislocation), Khano Smith (R ankle sprain), Zak Boggs (concussion) and Edgaras Jankauskas (L adductor strain) are all still dealing with injuries. That means Nicol could hand a second consecutive start to rookie midfielder Jason Griffiths, who made his first career start last Friday night in Salt Lake City.
"I certainly think we will after his performance (against RSL)," said Nicol when asked if he'd be inclined to use Griffiths again. "I thought he did as well as anybody on the field. For his debut, he did a great job. We didn't expect him to last 90 minutes – he did, and I thought all those basics we were talking about, I thought he did them great."
If Griffiths does get the nod against the Galaxy, he'll be hoping to erase the memory of the 5-0 loss the Revs suffered at the hands of RSL. His teammates will be looking to do the same, as the talk in Revolution camp throughout the week focused on the opportunity the Revs have to prove themselves against the league's top team.
Of course, as the players are well aware, there's a huge difference between talking about something and actually doing it.
"We've done enough talking," said goalkeeper Matt Reis. "Now it's time to show it."