7/14/10
| | |
| --- | --- |
| Momentum builds as Revs win second straight | By Jeff Lemieux, Staff Writer & Online Host |
Just a few days after taking down the league-leading LA Galaxy, the Revs continued to roll with a rugged victory over Mexican side Pumas UNAM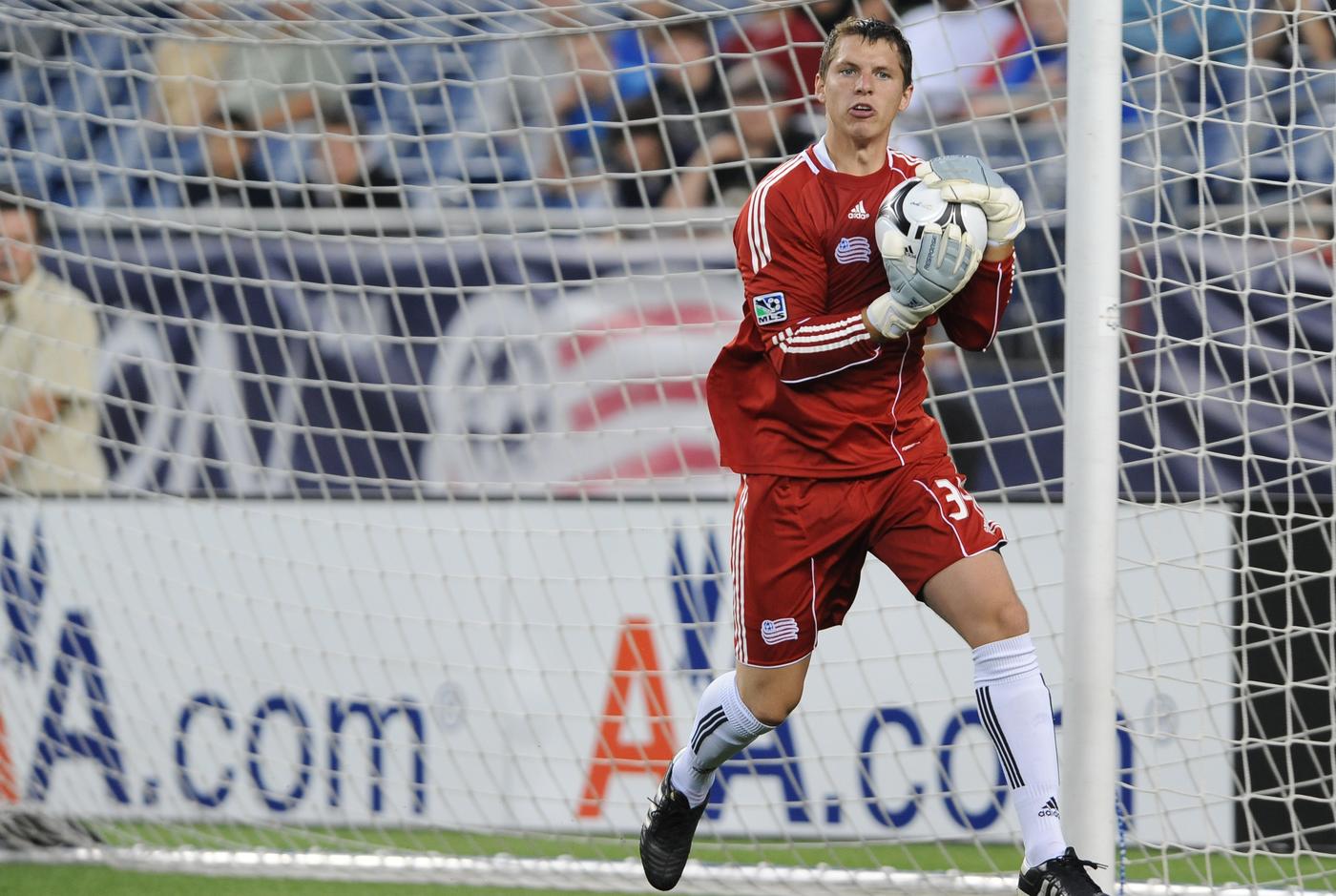 Goalkeeper Bobby Shuttleworth made six saves to earn his first professional shutout against Pumas UNAM
FOXBOROUGH, Mass. – If the New England Revolution was hoping to put forth an impressive showing in SuperLiga 2010 to build momentum for a second-half run in the league, the MLS club got off to the perfect start with a hard-fought 1-0 win over Mexican Primera División club Pumas UNAM on Wednesday night at Gillette Stadium.
The Revs snapped a three-game losing streak in the MLS regular season with an impressive 2-0 victory over the league-leading LA Galaxy last Saturday night, then continued their turnaround with a rugged performance against one of Mexico's top clubs four days later. It was New England's second consecutive shutout after conceding a season-high five goals against Real Salt Lake on July 2.
While veteran goalkeeper Matt Reis claimed the clean sheet in the league match against the Galaxy, it was second-year goalkeeper Bobby Shuttleworth who shut down Pumas on Wednesday night with a six-save performance. The 23-year-old benefited from a close offside decision in the 52nd minute and was saved by the crossbar in the 89th minute, but Shuttleworth will cherish his first professional shutout nonetheless.
"Everyone's out there to win," said Shuttleworth, who made his MLS debut in a 3-0 loss to Seattle Sounders FC on June 5. "If we can get two or three wins together, it will help us gain momentum for the rest of the season."
The inclusion of Shuttleworth was one of four changes head coach Steve Nicol made to the lineup which started in last weekend's victory over the Galaxy as the Revs' boss looked to find a balance between putting out his most competitive side and resting certain players. Also earning rare starts were Joseph Niouky, Kenny Mansally and Kheli Dube.
"It's a chance to get people some time, but we also want to win and do well," said Nicol. "It's just a case of balancing between getting people on the field and being competitive. I think we managed it."
A pair of regular starters combined to provide the only goal of the game, as Marko Perovic delivered the corner kick which rookie forward Zack Schilawski finished off at the back post in the 18th minute. It was Schilawski's team-leading sixth goal in all competitions to go along with five league goals.
Certainly not one of the taller players on the field at 5-foot-10, Schilawski was perhaps one of the unlikeliest players to get on the end of a corner kick in a crowded penalty area, but the impressive rookie cleverly created a yard of space before acrobatically finishing with his left foot.
It was a rare moment of quality in the first half, which was largely bogged down in midfield as both teams dealt with a slick playing surface and a level of unfamiliarity with their opponents.
"I don't have a lot of experience playing against Mexican teams, so that was exciting for me," said Schilawski. "I thought they were good with the ball. It's a little bit different in terms of when they pressure you and how they pressure you defensively. It was fun."
Having had 90 minutes to acclimate to the Mexican style of play, Schilawski should be more familiar with what awaits as the Revs continue the group stage of SuperLiga 2010 in the coming days. First, they'll visit a familiar foe in MLS rival Chicago Fire on Saturday, July 17, while they'll return to Foxborough a few days later to host Mexican Primera División side Monarcas Morelia on July 20.
While the Revs' objective in the last two group games will undoubtedly be to secure a spot in the SuperLiga 2010 semifinals, if they can use those performances to build confidence and momentum into their return to league action in late July, then all the better.
"We still have a lot of games left in the league, and SuperLiga is a big tournament," said Schilawski. "We take it seriously and we want to win as many games as we can in that tournament, as well. It's great to get a win in the first round."