7/19/10
| | |
| --- | --- |
| Joseph, Alston named to 2010 All-Star squad | |
Revs' captain and second-year defender among those on 23-man roster for All-Star game against European power Manchester United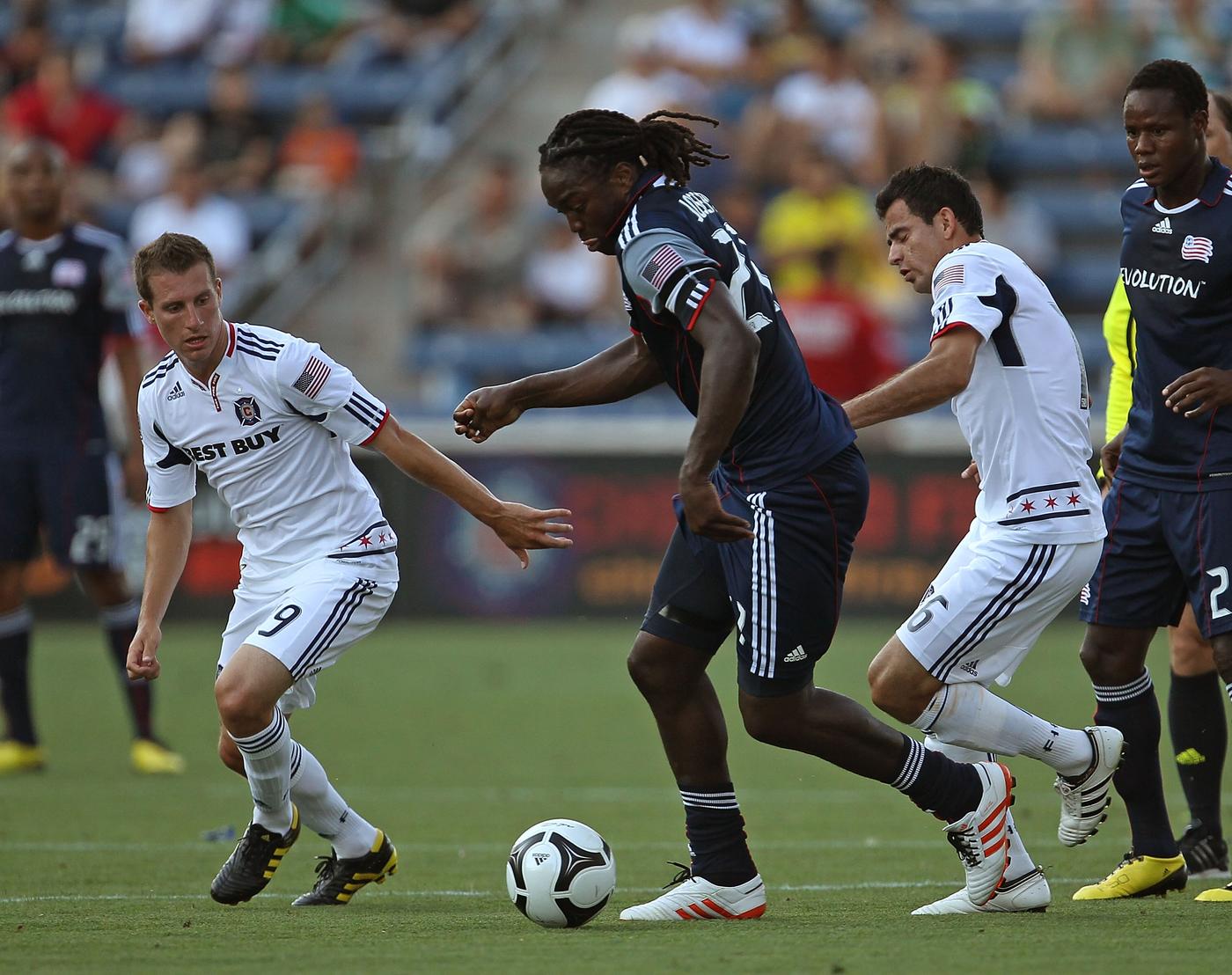 Shalrie Joseph has earned his seventh all-star selection, being named to the 2010 MLS All-Star squad
FOXBOROUGH, Mass. – New England Revolution midfielder Shalrie Joseph and defender Kevin Alston are among the 11 players selected by MLS All-Star head coach Bruce Arena for the 2010 MLS All-Star team that will challenge European power Manchester United in Houston next Wednesday night.
Arena announced his 11 coach's selections this afternoon. Those picks will join the previously-announced 11 "First XI" selections and two of MLS Commissioner Don Garber's picks to create the 23-man game roster for the match against Manchester United. The MLS All-Stars will take on Manchester United at Reliant Stadium in Houston on Wednesday, July 28. ESPN2 and Telefutura will televise the game live at 8:30 p.m. ET.
This is Joseph's seventh all-star selection. In 2009, Joseph was one of three finalists for the MLS Most Valuable Player award after recording a career-high eight goals and eight assists. One of the game's most dominating central midfielders, Joseph moved forward to play striker after a rash of injuries hit the Revs. As the captain, Joseph's late-season performance was largely credited with helping push the Revs into the MLS Cup Playoffs.
Alston received his first career all-star nod from Arena. The second-year right back has made 14 appearances this year, starting every game in which he has appeared. As a rookie in 2009, Alston made 26 appearances – all starts – recording one assist. Alston was called into the U.S. National Team's January and February training camps by head coach Bob Bradley.
The full roster for the 2010 MLS All-Star game follows:
2010 AT&T MLS All-Star Game Roster:

Goalkeepers: Donovan Ricketts (LA Galaxy)*, Nick Rimando (Real Salt Lake) &

Defenders: Omar Gonzalez (LA Galaxy)*, Chad Marshall (Columbus Crew) *, Jamison Olave (Real Salt Lake)*, Jonathan Bornstein (Chivas USA) &, Heath Pearce (FC Dallas) &, Wilman Conde (Chicago Fire) &, Kevin Alston (New England Revolution) &.

Midfielders: Dwayne De Rosario (Toronto FC)*, Marco Pappa (Chicago Fire)* Javier Morales (Real Salt Lake)*, Guillermo Barros Schelotto (Columbus Crew)*, Sebastien Le Toux (Philadelphia Union) &, David Ferreira (FC Dallas)&, Brad Davis (Houston Dynamo)&, Shalrie Joseph (New England Revolution)&, Jeff Larentowicz (Colorado Rapids)&.

Forwards: Edson Buddle (LA Galaxy)*, Landon Donovan (LA Galaxy)*, Juan Pablo Angel (New York Red Bulls)&, Brian Ching (Houston Dynamo)+, Jaime Moreno (D.C. United)+

Unavailable: Kyle Beckerman (Real Salt Lake)*

* Denotes selection to First XI Team
+ Denotes a Commissioner's Selection
& Denotes Coach's Selection

Online fan balloting comprised 25 percent of the combined First XI vote, with MLS coaches and GMs (25 percent), media (25 percent), and players (25 percent) accounting for the remainder. Players and coaches/general managers could not register votes for players on their own teams.

Joseph and Alston will meet the All-Star team in Houston on Sunday, July 25, and will return to the Revolution on Thursday, July 29, following Wednesday's match.