7/27/10
| | |
| --- | --- |
| Rolling Revs return to league play in Philly | By Jeff Lemieux, Staff Writer & Online Host |
Preparing for their first-ever visit to the City of Brotherly Love, the Revs aim to carry the momentum created in SuperLiga back into regular-season action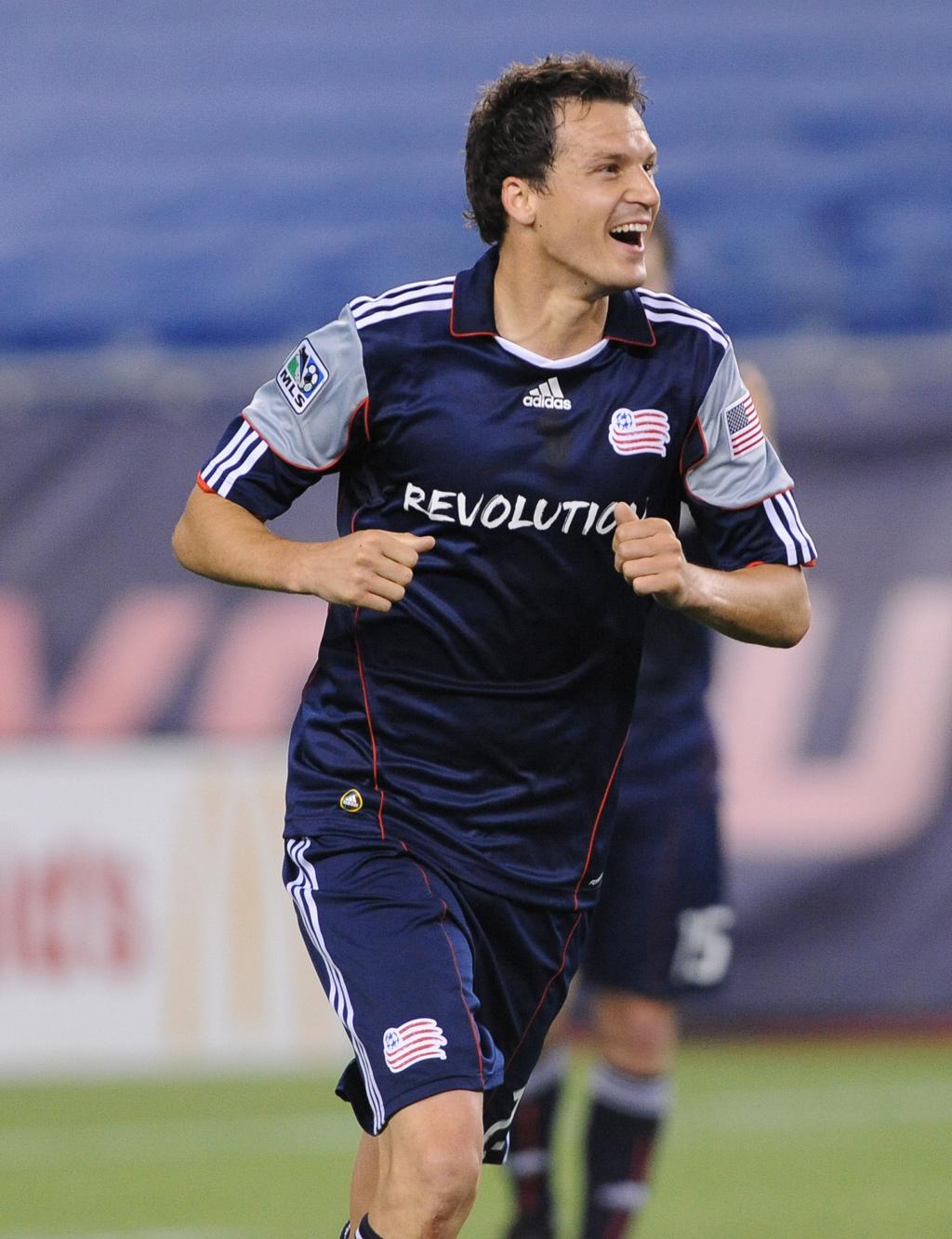 Marko Perovic will look to continue the form which has seen him score three goals in the last four games in all competitions
FOXBOROUGH, Mass. – On most occasions, a four-game winning streak through the middle of July would vault any Major League Soccer team into the midst of the postseason race. Yet after four straight wins – all shutouts – the New England Revolution still hovers just above the foot of the Eastern Conference standings, nine points adrift of a playoff spot.
Of course, that's because just one of the Revolution's recent victories – a 2-0 win over the league-leading LA Galaxy on July 10 – came in a regular-season match. The other three wins were all part of the group stage of SuperLiga 2010, which easily earned the Revs a spot in the tournament's semifinal round for the third straight year but didn't supply any points in the league standings.
Still, New England (4-9-2, 14 pts.) has shown massive improvements in recent weeks and the club's current run of form has done wonders for the team's confidence. That self-belief will be critical as the Revs return to league action this weekend against the expansion Philadelphia Union looking to replicate their performances from SuperLiga.
"When you're winning games, you want to keep playing them," said head coach Steve Nicol. "Really, it shouldn't be too hard to keep things rolling along. It's always good to get wins behind you; it always breeds confidence and I'm sure we'll carry it on."
A heightened sense of confidence can improve a team's performance at both ends of the field, providing the poise to stay calm defensively and the gusto to attack opponents at will. The Revs have done both in recent weeks, scoring at least one goal in each game while not conceding any during their four-game winning streak.
While the Revolution will want to approach the upcoming league schedule with confidence, the players need to be mindful they don't cross the thin line between self-belief and overconfidence, and in turn, develop a sense of complacency.
"[Confidence] is pretty high, but we're not getting ahead of ourselves," said second-year defender Darrius Barnes, whose return from a right foot injury has coincided with the Revolution's 365-minute shutout streak. "We know we've only won one league game [as part of these four straight wins]. We have to build a streak. We have to put a string of wins together to get back in the playoff hunt. All the guys know that.
"Everybody's hungry," Barnes continued. "Everybody's motivated and just eager to get back into league games and show what we've got."
In past years, the Revs have struggled to convert SuperLiga success into similar quality performances in league play. Last year, the Revolution went 2-0-1 in the SuperLiga group stage but then proceeded to go 0-1-1 (with zero goals scored) in two league games between the group stage and semifinal round. In 2008, the Revs went 3-0-2 in the competition and became the first MLS team to claim the title of SuperLiga champions, only to lose their first two regular-season games upon their return to league play in mid-August.
To avoid a similar fate this year, the Revolution must find a way to carry its successful approach in SuperLiga into the MLS schedule. For Barnes, that begins with the understanding that New England's recent accomplishments are only the start of the team's turnaround.
"We just have to keep the same mentality that we had going into SuperLiga," he said. "We're a growing team and I think we've shown in SuperLiga that we're getting better, but we're nowhere near where we need to be. We haven't reached our potential. We know we have a lot of work left to do with these big league games coming up … so we just have to keep that in mind that we're a growing team, still trying to reach our potential.
"We have something good going on right now," Barnes continued. "We're playing well, we've put a little winning streak together, and hopefully we can continue to build on that."