7/30/10
| | |
| --- | --- |
| Revs, Union set for first-ever meeting | By Jeff Lemieux, Staff Writer & Online Host |
Searching for their fifth straight win in all competitions, the Revs head to Philly to battle the expansion Union on Saturday at PPL Park
Video preview >> | MatchCenter >>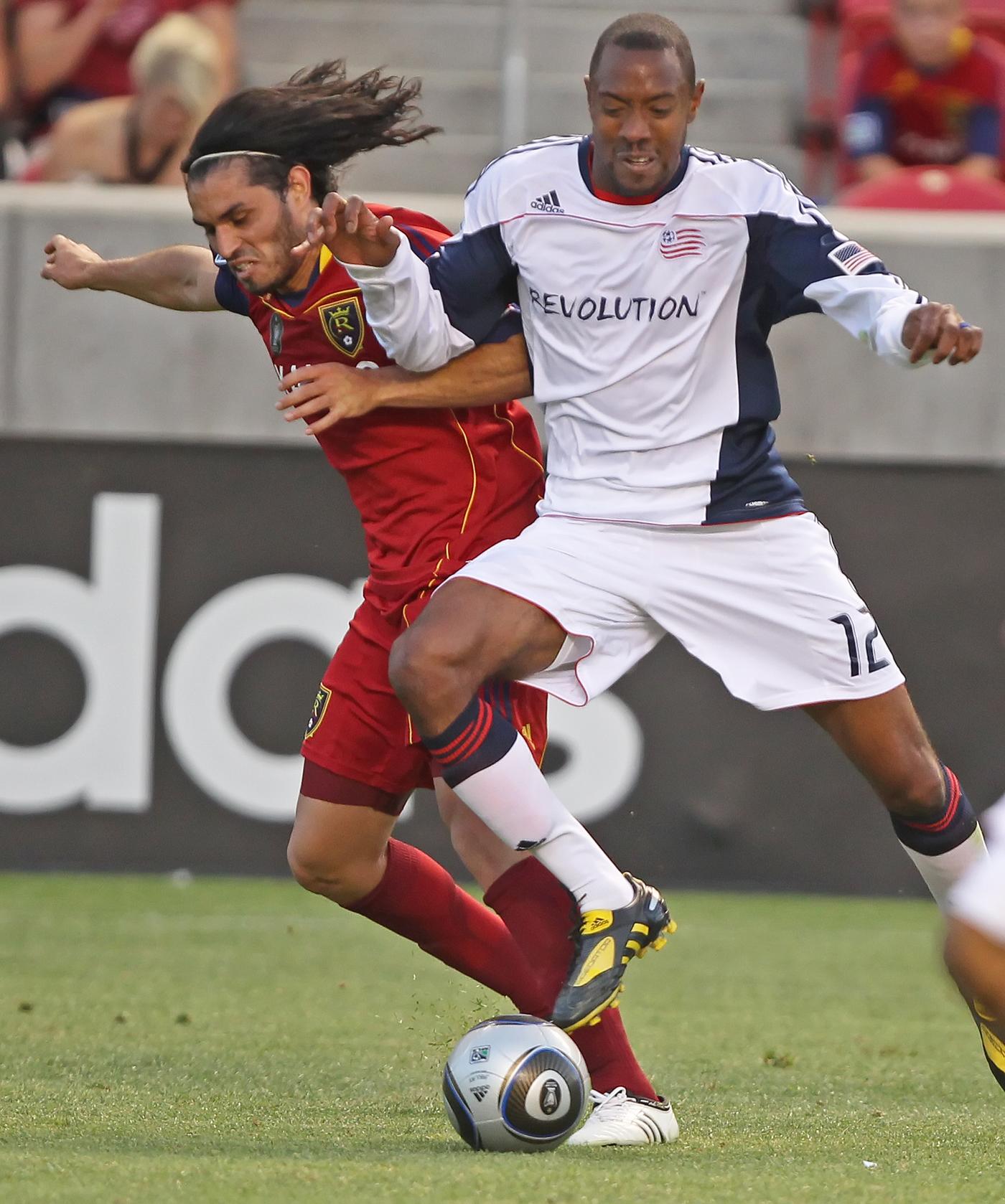 Cory Gibbs will be available for the first time since early July after recovering from a left quad strain
CHESTER, Pa. – Under normal circumstances, a 10-day break between games would be considered a disruption by a team on a four-game winning streak. Safe to say, the New England Revolution's 2010 season has not been defined by normal circumstances.
Dressing just 15 players for their most recent game on July 20 – a 1-0 win over Mexican club Monarcas Morelia in the SuperLiga group stage finale – the Revs were in dire need of a recovery period not only to give their injured players a chance to heal, but to let the players who've picked up the workload catch their breath.
Luckily, the Revs (4-9-2, 14 pts.) were presented with an opportunity to do just that with a full 10 days between their SuperLiga match against Morelia and this weekend's meeting with the expansion Philadelphia Union (4-8-2, 14 pts.). Kickoff from PPL Park in Chester, Pa., is set for 3:30 p.m. on Saturday afternoon.
"I think any time you can get a break, it's good," said goalkeeper Matt Reis, who himself returned from a pair of offseason surgeries in mid-June. "Especially if you look at our roster and you see [training sessions] where we're down to 15 or 16 players. So it's always good to have a break, especially in the middle of the season."
The players who've been overtaxed in recent weeks were given the chance to get their legs back under them – save MLS All-Stars Kevin Alston and Shalrie Joseph, who played against Manchester United on Wednesday night – but the Revs are still unlikely to be able to fill their entire game-day roster against the Union.
Veteran defender Cory Gibbs will be available for the first time since early July after recovering from a left quad strain, although it's unclear whether he'll slot immediately back into the starting lineup. The central defensive pairing of Darrius Barnes and Emmanuel Osei has anchored the Revs' backline to four consecutive shutouts and a 365-minute shutout streak since Barnes returned to action against the LA Galaxy on July 10.
Meanwhile, Kheli Dube has joined the Revolution's lengthy injury list with a sprained knee and he looks set to miss out on the Philadelphia trip along with Zak Boggs (concussion), Nico Colaluca (R ankle sprain), Jason Griffiths (L hamstring strain) and Edgaras Jankauskas (L adductor strain). That almost certainly means rookie Zack Schilawski will get the start up top alongside Marko Perovic, who has scored three goals in the last four games.
As for the Union, the first-year club is close to full health with only Shea Salinas (L fibula fracture) ruled out for this weekend's game. On top of that, Philadelphia is likely to hand debuts to newly-acquired midfielders Eduardo Coudet and Justin Mapp. Argentine playmaker Coudet was signed on July 22 after making a pair of appearances in friendlies for the Union, while Mapp arrived in Philly via trade with the Chicago Fire on July 26.
Coudet and Mapp bolster the Union's midfield and add some attacking flair to a club which has been solid in the last month, especially at home in the recently-opened PPL Park. The expansion side is 2-1-0 in three league games in its new home – not to mention another victory over Scottish giant Celtic FC – and that's precisely why the Revs aren't approaching the Union like an expansion team.
"You have to respect them going in," said Barnes. "They're a quality side. They have some great players – they have a lot of young players. We can't go in thinking that way; that they're an expansion team and expansion teams aren't supposed to win in their first year, because we know that's not the case in MLS. Teams come in and have quality seasons.
"They've been playing well as of late, so we have to go in and be playing our best soccer, as well," he continued. "We have to match them, and more."
A healthy dose of respect will be necessary – especially for MLS All-Star Sebastien Le Toux, who has racked up team-high marks in both goals (7) and assists (7) – and as is often the case on the road, the Revolution's first task will be to remain tight defensively. That hasn't been an issue in recent weeks, as the Revs will be in search of their fifth consecutive shutout in all competitions.
"What we need to do is just [continue] what we've been doing in SuperLiga and that's playing good team defense," said Reis. "It's not giving them a lot of chances. We have to play good team defense and really limit their attacking opportunities. If we can keep them off the board as long as possible, it gives us the best chance to win."
While maintaining a solid defensive shape and not allowing their opponents room to roam will be priority number one for the Revs, head coach Steve Nicol said the plan is not to set up a bunker and merely hit on the counterattack.
"We're in there to win it, that's for sure," he said. "Obviously we want to put them under pressure, because the less defending we have to do, the better."