8/11/10
| | |
| --- | --- |
| Coaching with the enemy | By Jeff Lemieux, Staff Writer & Online Host |
Revolution legend Steve Ralston returns to Gillette Stadium on Saturday night as an assistant coach with the Houston Dynamo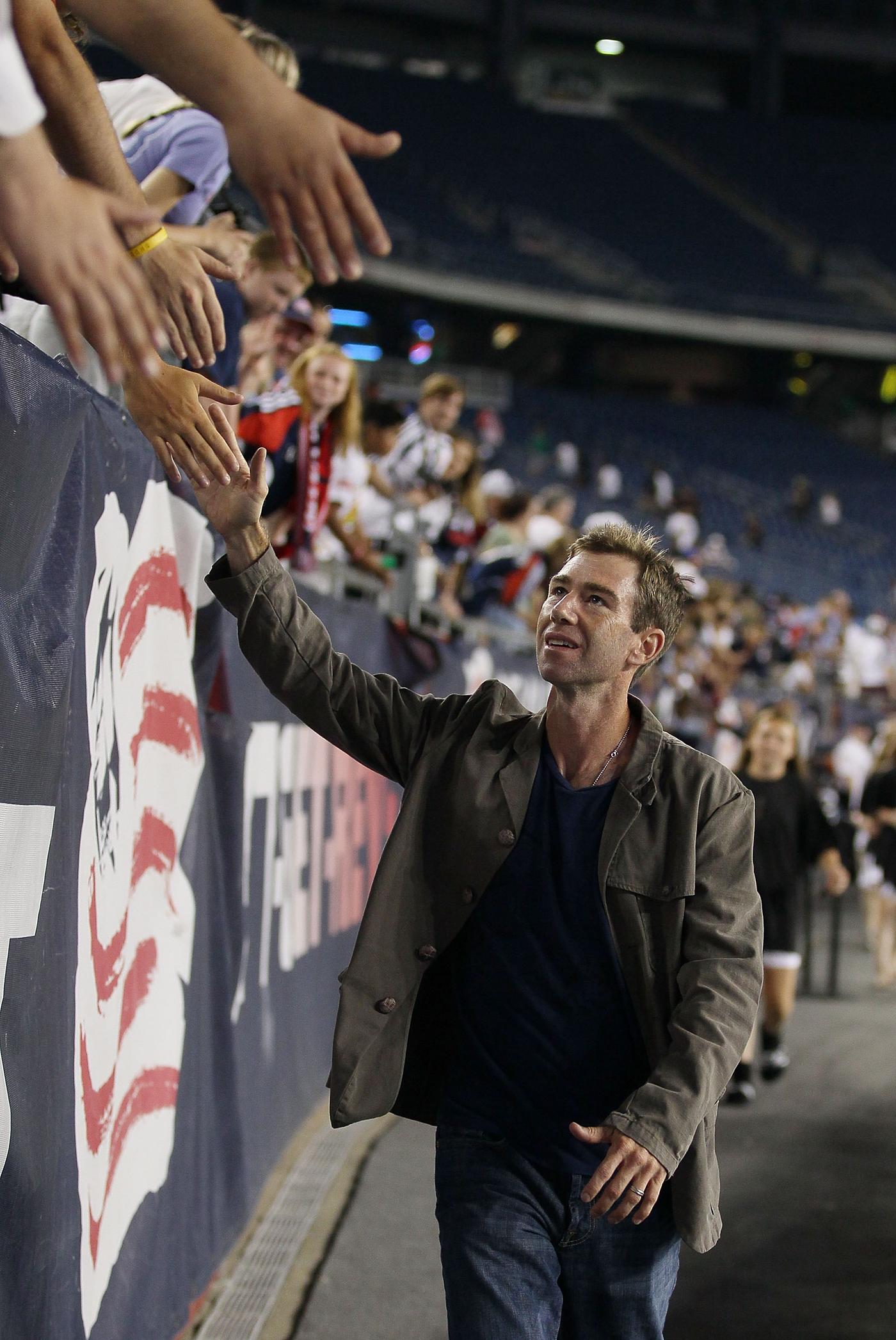 Steve Ralston will be honored in a pregame ceremony on Saturday night
FOXBOROUGH, Mass. – Steve Ralston will find himself in familiar territory when the New England Revolution hosts the Houston Dynamo on Saturday night at Gillette Stadium. He will, however, be in a very unfamiliar locker room.
After spending nine years with the Revs (2002-10), Ralston retired on July 20 as Major League Soccer's all-time leader in minutes played (33,143), games played (378), games started (372) and assists (135). Two days later, he was announced as an assistant coach with the Dynamo, joining long-time friend and former teammate Dominic Kinnear in the Lone Star State.
It hasn't even been a full month since Ralston ended his playing career, but already his former Revolution teammates are looking forward to seeing him back at Gillette Stadium, even if he will be wearing enemy colors.
"I'm going to have a big smile seeing him back again," said Shalrie Joseph, who was given the captain's armband this past offseason when Ralston had a brief stint with AC St. Louis of the second division. "I wish he was on our bench. I wish he was still playing. But I understand what he did; he had to make moves for his family and take care of his future, and I wish him all the best."
Joseph played alongside Ralston for eight years and has consistently referred to the 36-year-old as one of the best teammates he's ever had. Ralston is one of three Revolution players to have started all four of the club's MLS Cup appearances – two of which pitted the Revs against the Dynamo – although he retired without winning a league title. As for his reputation as one of the classiest American players to ever play the game, he's the league's only three-time winner of the Fair Play Award.
A brief ceremony prior to the SuperLiga game against Monarcas Morelia on July 20 recognized Ralston as the Revolution's honorary captain that evening, but he'll be honored once again prior to the New England-Houston meeting this Saturday night. Only this time, once the ceremony ends Ralston will take a seat on the visitors' bench and will be doing his best to help the Dynamo to victory.
If his former teammates have anything to say about it, Ralston will find success as a coach. Just hopefully not this weekend.
"The good thing about being a coach is you have to be professional and you have to know your players," said Joseph. "Since I've been here, he's been one of those guys who encourages the younger guys and encourages the rookies. He's been so spot-on with his professionalism in his career. I think he'll be one of the best coaches in the league if he pursues that in his career."
One player in particular who can speak to Ralston's coaching credentials is Sainey Nyassi, who was a wide-eyed 18-year-old when he arrived in Foxborough from Gambia back in 2007. Nyassi had unlimited potential but his ability was raw. Ralston – who made a name for himself as one of the best right-sided midfielders in MLS history – nurtured Nyassi and helped the youngster become one of the most dangerous wingers in the league.
"He was like a coach to me," Nyassi said of Ralston. "[He] helped me a lot. When I came (to New England), I lacked experience and sometimes when I crossed the ball, I'd cross it all the way to the other side of the field. He taught me how to cross balls, where to be and to always be aware of what's going on in the game. That really helped me improve my game."
While Ralston's former teammates had nothing but praise for the longtime Rev, head coach Steve Nicol – always the jokester – couldn't help but take one playful jab.
"It'd be nice to get one over on him," Nicol said with a smile.