9/3/10
| | |
| --- | --- |
| Revs return to league action against Seattle | By Jeff Lemieux, Staff Writer & Online Host |
Just a few days after falling in the SuperLiga 2010 final, the Revs must turn their attention back to the regular season as Seattle Sounders FC visits on Saturday night | MatchCenter >> | GameDay >>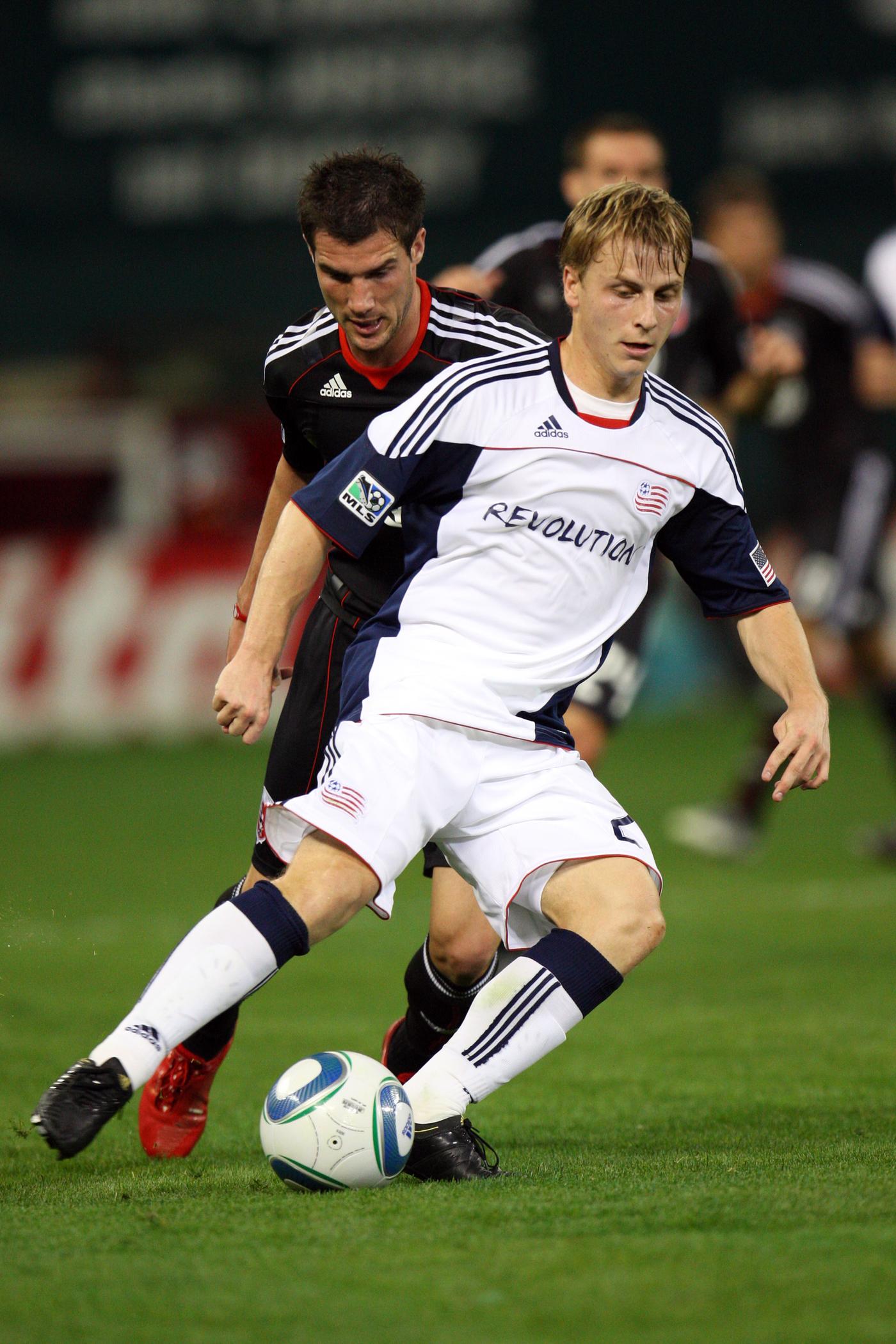 Seth Sinovic could make his second consecutive start at left back in place of the suspended Cory Gibbs
FOXBOROUGH, Mass. – Typically a loss in a championship game signals the end of a season, so rarely does a team need to regroup for another match just days after falling short of a title. Yet that's exactly what the New England Revolution must do ahead of Saturday night's meeting with Seattle Sounders FC.
The Revs (6-12-3, 21 pts.) dropped a heartbreaking 2-1 decision to Mexico's Monarcas Morelia in the SuperLiga 2010 final on Wednesday night at Gillette Stadium and suffered the torture of watching another team lift a trophy on their home field. Now they must quickly turn their attention back to league play and their nine remaining regular-season games, beginning with this weekend's visit from the Sounders (9-8-5, 32 pts.), currently one of Major League Soccer's hottest teams.
Eight points out of the final playoff spot and desperate for a positive string of results, the Revs are faced with the task of forgetting Wednesday night's loss and giving the necessary attention to Saturday night's game against Seattle.
"We just have to make sure we approach [the Sounders] in a normal fashion," said head coach Steve Nicol. "Whatever's happened the previous game is gone and you start again. Obviously the more good results you get and carry on make it easier, but at the end of the day we have to forget about it, flush it away and move on."
"You have to have a short memory in pro soccer," said Chris Tierney, who started the SuperLiga final at left midfield before making way for Khano Smith in the 70th minute. "You're going to lose games – it's just the way it goes. Things didn't go our way on Wednesday night, but that's cleared out of our minds by now and we're looking toward getting a result this weekend."
The Revs have a tall task ahead of them on Saturday night against the Sounders, who are 5-0-2 in their last seven league matches and earlier this week claimed a spot in the U.S. Open Cup championship game for the second consecutive year. The Sounders stumbled to a 3-5-3 record through April and May, but they've been one of the league's best teams in the summer months, including a convincing 3-0 win over the Revolution at Qwest Field on June 5.
Leading Seattle's resurgence is Colombian forward Fredy Montero, who has made a compelling MVP case with his torrid play up front for the second-year club. The 23-year-old leads the Sounders in both goals (10) and assists (9) and has been particularly lethal in recent weeks, notching both goals in a 2-1 win over the Chicago Fire last weekend before adding another goal in a 3-1 victory over Chivas USA in a U.S. Open Cup semifinal on Wednesday.
While the Revs will also have to pay attention to key attacking weapons like Steve Zakuani, Blaise Nkufo and Alvaro Fernandez, Montero will be the primary focus.
"There's no doubt he's in great form right now," said Tierney. "But I have confidence in our back four against a guy like him. We're very athletic back there and we have big, strong players [who] can deal with guys like him.
"You always have to keep your eye on him and make sure you're keeping track of where he is, because he likes to sort of sneak around," Tierney continued. "If we use our heads and our athletic abilities, then we'll be fine."
The versatile Tierney could be part of that back four as the Revolution will have to fill the left back spot vacated by Cory Gibbs, who will miss Saturday night's game through suspension after he was red carded in last weekend's loss to Philadelphia. Nicol could deploy Tierney on the left side of defense and use Smith to fill the gap on the left wing, or he could make a straight swap and hand rookie Seth Sinovic a start at left back.
Sinovic has made 14 appearances (13 starts) in regular-season action, and he most recently started at left back last weekend against Philadelphia. Should he get the call this weekend, Sinovic will be ready to go.
"I've got to be prepared for every game," he said. "You never know what's going to happen, you never know what injuries are going to occur and obviously with Cory having a red card here it's a chance for me to get into the lineup. I've got to be ready because it's a big game and we've got to get some points on the board, quick."
Nicol will also have a decision to make on the right side of midfield, as Sainey Nyassi will once again be unavailable while on duty with the Gambia National Team along with Revs teammate Kenny Mansally and twin brother Sanna, who plays for the Sounders. Kheli Dube filled that role in the SuperLiga final and although he was denied on a critical breakaway attempt early in the second half, the Zimbabwean may well have impressed enough to earn a second consecutive start on the wing.
"I thought he did fine," said Nicol of Dube's performance in a wide role. "It's a tough job. When you're playing wide there's a lot of work – you're expected to defend and you're expected to attack. He definitely has the engine to do it, but he has ability, as well."
Regardless of the personnel decisions Nicol makes, the Revs will have to be sharp if they hope to put an end to Seattle's club-record unbeaten run and spark their own late-season surge.
"It's our playoffs now," said right back Kevin Alston, who scored his first professional goal in the SuperLiga final. "We need points. We can only go up – we have to go up. We can't just settle for ties or losses, we need wins.
"We're definitely confident in our ability," he continued. "We have a good team, we just need to put it together."