9/14/10
| | |
| --- | --- |
| Serbs still adjusting to MLS travel | By Jeff Lemieux, Staff Writer & Online Host |
Marko Perovic and Ilija Stolica rarely even traveled on airplanes when playing in Europe, so trips like the upcoming journey to Colorado and Dallas are new territory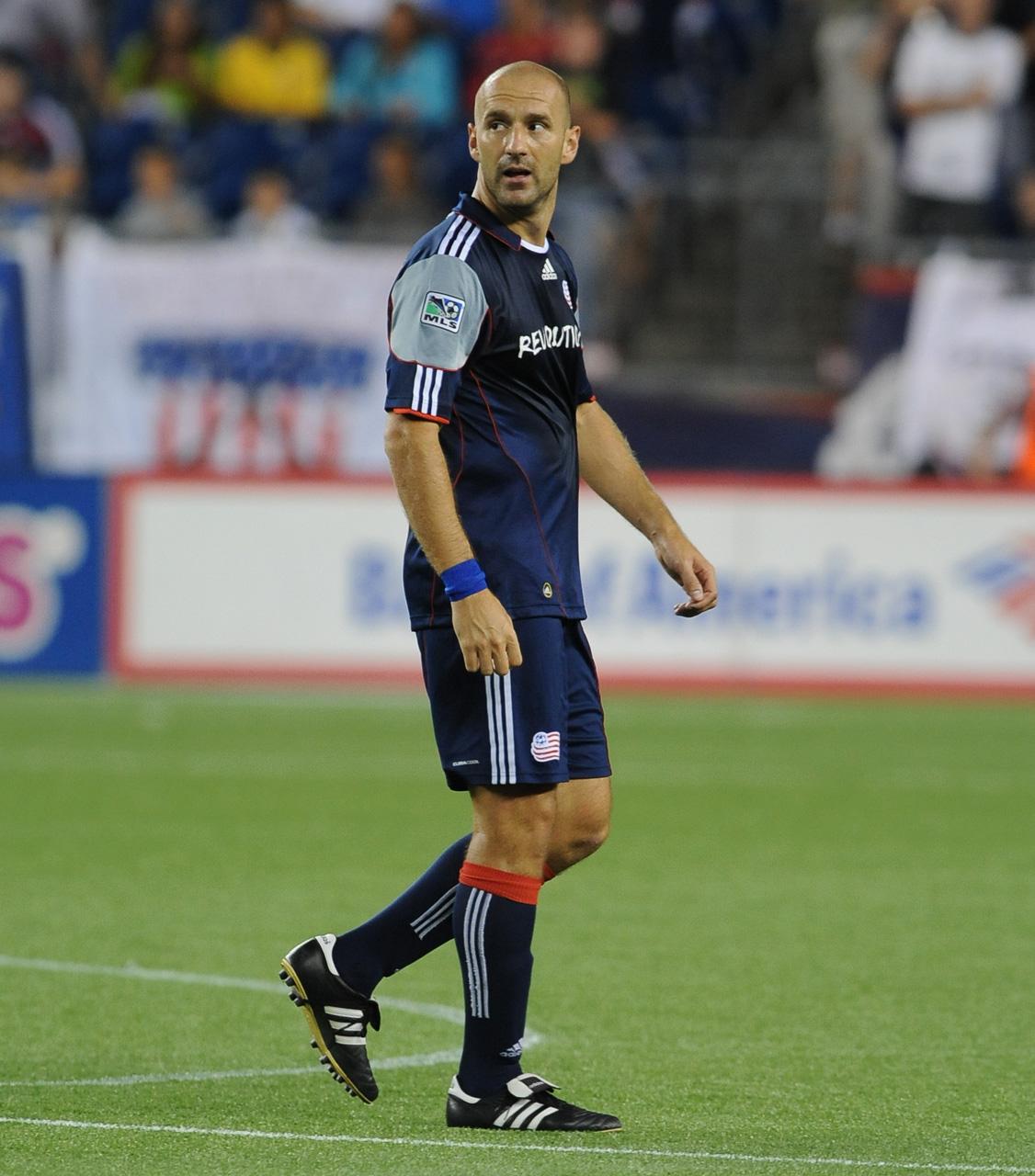 Ilija Stolica has two goals and one assist in seven appearances despite struggling with the long-distance travel in MLS
FOXBOROUGH, Mass. – Before the New England Revolution departed for a two-game road trip to Chicago and Kansas City in mid-August, the travel schedule had to be explained to the Serbian strike force of Marko Perovic and Ilija Stolica.
"We're going straight from one road city to another?" they thought. "We're not going to come back in between? We're going to be away for how many days?"
For American athletes, it's understood from an early age that travel is a necessary aspect of playing professional sports. The United States is the third largest country in the world in terms of land mass, and with MLS teams covering the nation from Foxborough to Los Angeles – not to mention north of the border in Canada – cross-country treks are unavoidable.
But for foreign soccer players who've spent the majority of their careers playing in small European countries where most travel is done by bus, the required air travel is perhaps the most difficult aspect of adjusting to life in MLS. Particularly difficult are the multi-game road trips – rare though they may be – like the journey to Chicago and Kansas City in August and this week's voyage to Denver and Dallas.
"No, never," said Perovic when asked if he'd ever played two games in one road trip during his time in Serbia and Switzerland. "[Ilija and I] talk all day about this trip because we've never done anything like this."
"Honestly, this is the first time," said Stolica. "There are a lot of things that I'm seeing for the first time, and this is why it's difficult.
"It's different, you know," Stolica continued. "From one point of view it's interesting. You're staying with the team and it's good for the group, for communication, for chemistry inside the group. But it's also tiring and this is why it's so hard to play games away (in this league)."
The effects of long-distance travel aren't limited to those players who are new to the league, as proven by the overall dominance of home teams this season. Entering this weekend the Revs have a league-worst 1-9-1 road record, while there are just two teams in the entire league with winning records away from home, including none in the Eastern Conference.
But the effects are particularly felt by those who are unaccustomed, including Stolica, who arrived Stateside a little more than one month ago.
"It's a completely different game than in Europe," he said. "It's really tough. Even after the game, the next day early in the morning you're traveling like six hours, flying back (from LA to Boston). (There's also) the time difference.
"It's really a different game," Stolica continued. "It's tough, but [I'm] getting used to it and it's going to be better. With time, it's going to be better."
Perovic has proven the adjustment can be made in time. Although the Revolution's leading scorer struggled with the travel at first and still isn't completely immune to its pitfalls, Perovic – who joined the Revs in April – no longer finds the road so difficult.
"For me, it's OK now," he said. "The first two or three months, it was hard because I'd never [traveled so far for a game]. Every game, wherever we go, we go with a plane and it was hard for me. But now it's OK, it's not too hard."
Although he hasn't had as much time to adjust as his friend and countryman Perovic, the last thing Stolica wants to do is use the travel schedule as an excuse. With the Revolution currently nine points out of the final playoff spot with seven games remaining, the upcoming two-game trip to face the Colorado Rapids and FC Dallas essentially presents a pair of must-win games, and excuses won't put points on the board.
"We have to give the best that we can," Stolica said. "We have to take points from this trip, because I think this is one of the last chances we have to come back in the (playoff) race. We're still optimistic about the race for the playoffs and we have to do something on this trip."