9/21/10
| | |
| --- | --- |
| Solid start critical against FC Dallas | By Jeff Lemieux, Staff Writer & Online Host |
After conceding early goals in a pair of losses to Chivas USA and the Colorado Rapids, the Revs will be looking to tighten up defensively against the Hoops on Wednesday night | GameDay >>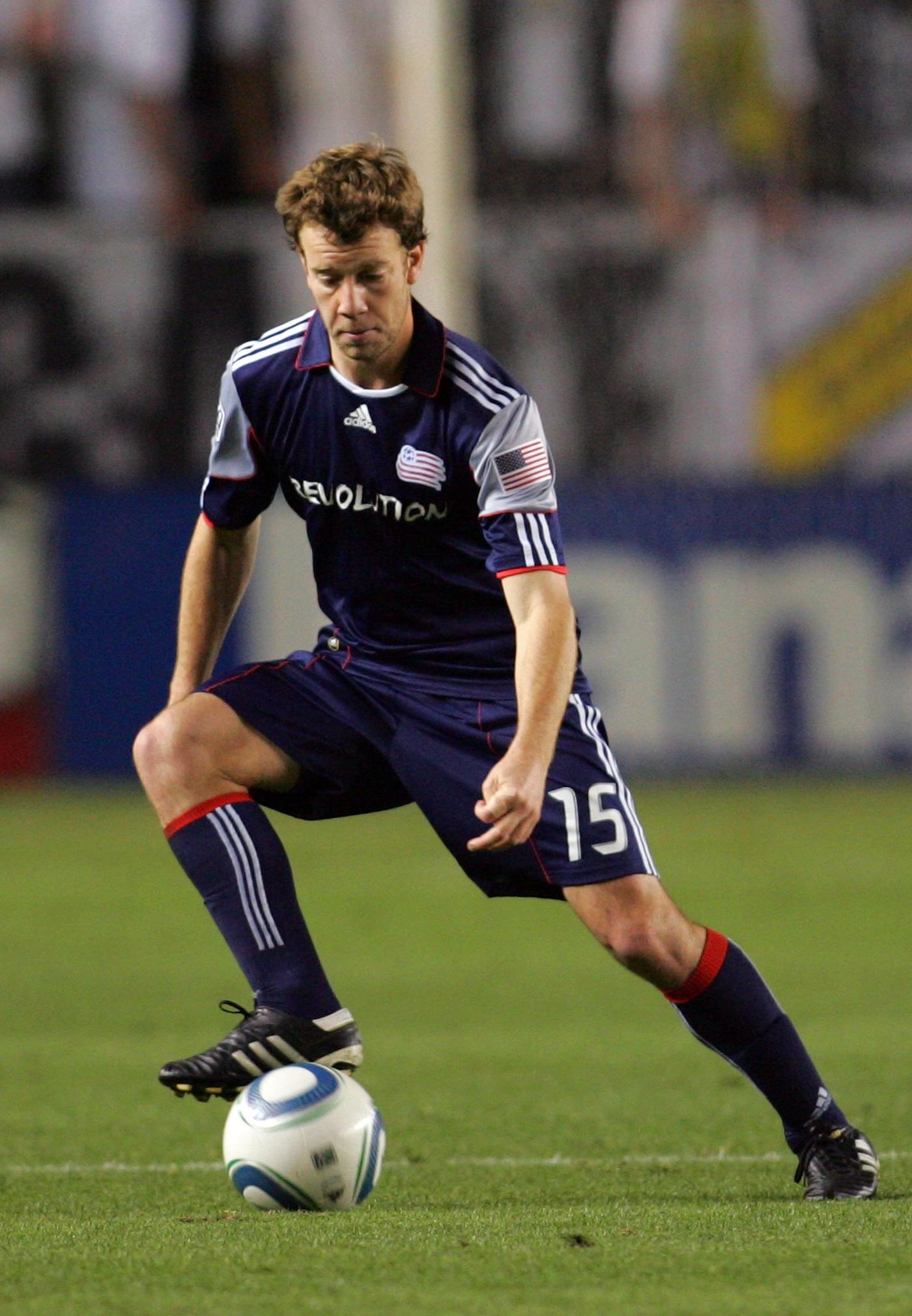 Zack Schilawski scored the Revolution's only goal in a 1-1 draw with FC Dallas on May 1
FRISCO, Texas – Looking to close out a week-long road trip on a positive note following a disappointing 3-0 loss to the Colorado Rapids last weekend, the New England Revolution visits red-hot FC Dallas on Wednesday night at Pizza Hut Park.
For the Revs (7-14-3, 24 pts.) to find success against Dallas (10-2-12, 42 pts.), they'll have to quell the disturbing trend of conceding early goals which has plagued them in recent weeks. In their last two losses – both on the road – the Revs have fallen behind in the sixth minute (Sept. 10 at Chivas USA) and the fifth minute (Sept. 18 at Colorado Rapids) en route to a pair of shutout losses.
Only three times this year has the Revolution been able to escape from 1-0 deficits, earning two wins and one draw while suffering 11 losses when conceding the first goal. Both come-from-behind wins have been at home, with the lone draw on the road, so a strong start is critical on Wednesday night at Pizza Hut Park.
"We've just got to be solid in the back to start the game," said Chris Tierney. "I think we had a chance to clear some balls (against Colorado) and maybe tried to do a little bit too much with it. I think for the first 10-15 minutes we just have to play safe, keep it locked down and give ourselves a chance to get into the game a little bit."
"The last game against Colorado, the game was basically over after five minutes," added goalkeeper Matt Reis, who made a series of remarkable saves to keep the score from getting further out of hand. "We want to try to not hurt ourselves – I think that's the biggest thing. A lot of the stuff that's gone on this year has been self-inflicted and we're trying to eliminate that. But at the end of the day, we can't keep talking about it; we just have to do it."
In years past, Dallas would've been the ideal location for the Revs to get themselves back on track. With an all-time road record of 11-5-1 against the Hoops, the Revolution has had more success in Dallas than in any other road city in the league.
But the Revs – historically one of Major League Soccer's better road teams – have struggled mightily away from home this season en route a league-worst 1-10-1 road record. New England hasn't won away from home since April 3, a 2-0 win over last-place D.C. United, and is winless in its last 10 road games (0-9-1).
Meanwhile, FC Dallas is much-improved and currently occupies third place in the loaded Western Conference. Entering Wednesday night's showdown with the Revolution, the Hoops haven't lost since mid-May and are riding the second-longest unbeaten streak in MLS history at 15 games (8-0-7). FCD is just four games shy of the longest unbeaten streak in league history of 19 games, set by the Columbus Crew in 2004-05.
For a Revolution side with fading playoff hopes, the chance to put an end to FC Dallas' current unbeaten run presents a welcome challenge.
"I think anything we can take out of this season would be positive," said Tierney, who reached the playoffs in each of his first two seasons with the Revs. "A win at FC Dallas would prove we have a group of players that going forward in the future can get results in places like this, and that we're a team that has some quality."
New England's chances of stealing a victory at Pizza Hut Park increased last Thursday night when FC Dallas lost three key starters in a trio of separate incidents during a 2-2 draw with the New York Red Bulls.
First, captain and central midfield force Daniel Hernandez was forced off the field with a left hamstring strain in the 28th minute, while dynamic winger Brek Shea was red carded just one minute later. Rounding out a difficult first half for the Hoops, starting goalkeeper Kevin Hartman suffered a sprained right MCL during a stoppage-time incident with Red Bulls forward Thierry Henry and was replaced by backup Dario Sala at halftime.
Hartman and Shea are certain to miss out on Wednesday night's meeting with the Revs, while Hernandez is also unlikely to feature against his former team. That trio will join defenders Ugo Ihemelu (concussion) and George John (L hamstring strain) on the sidelines, bringing the total number of possible starters missing for FC Dallas to five. The quartet of Hernandez, Ihemelu, John and Shea all started for the Hoops against the Revolution when the teams played to a 1-1 draw at Gillette Stadium on May 1.
As for the Revs, they'll look to build upon the improved second-half performance put forth against the Rapids last weekend. Although they were unable to pull themselves back into the game after going down by a pair of goals before halftime, the Revs did show some life after the break, firing eight shots at the Rapids' goal.
"I think the commitment to go forward and doing the right thing was positive (in the second half against Colorado)," said head coach Steve Nicol. "The first half we were just kind of – shy's probably not the right word – but we just weren't going the right way. Everything was backwards.
"The second half we were going in the right direction and going about it the right way," he continued. "But we have to do it for 90 minutes. Forty-five isn't enough."
Reis would also like to see the Revs push forward from the opening whistle and use the desperate situation they find themselves in to their advantage.
"I think we know that we really have nothing to lose," he said. "I hope everybody plays with a reckless abandon and an energy that we've been lacking."