10/7/10
| | |
| --- | --- |
| Schilawski making the best of his new role | By Jeff Lemieux, Staff Writer & Online Host |
After a blistering start to his rookie season, forward Zack Schilawski has continued his progression despite a decrease in goal production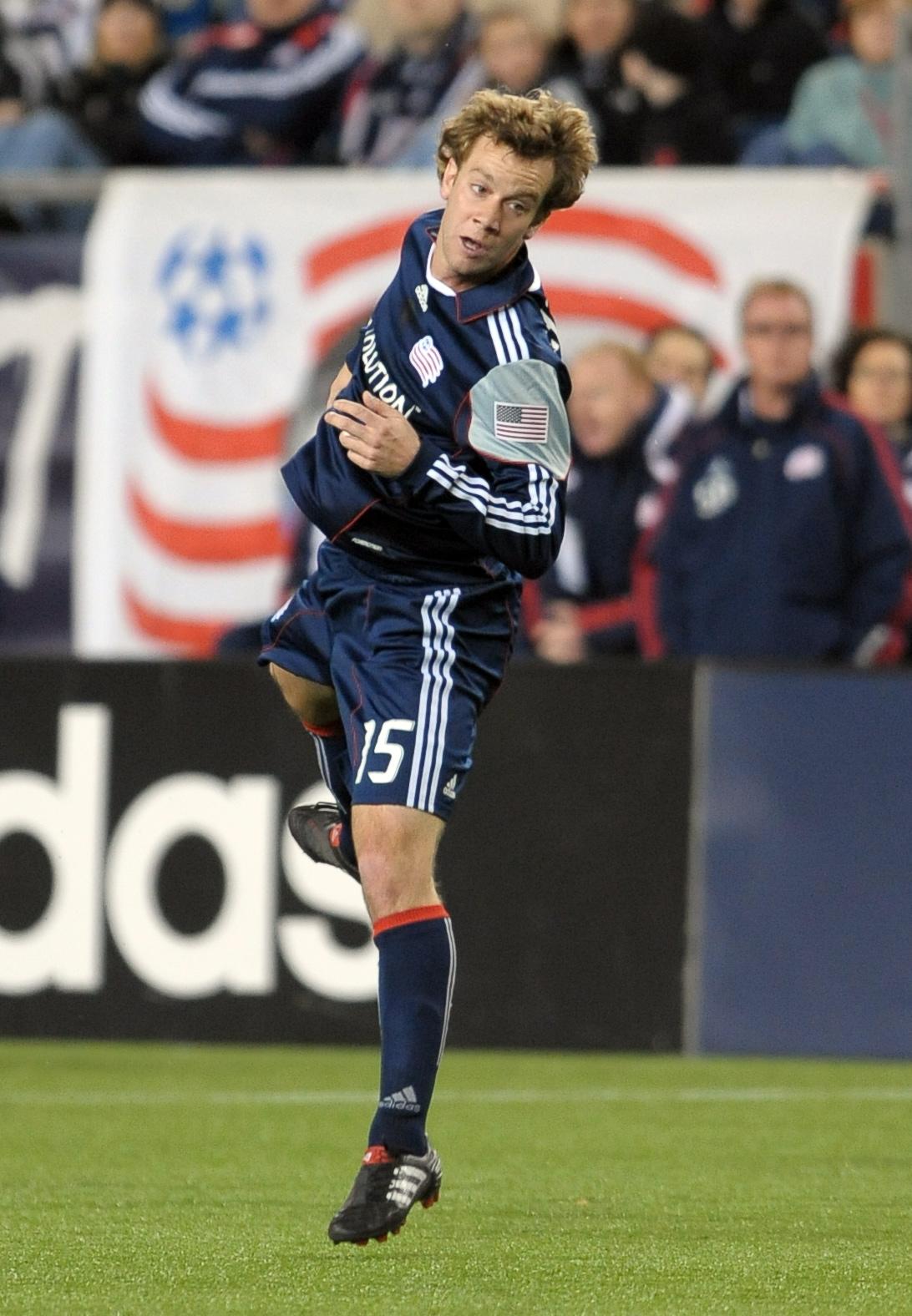 Zack Schilawski has shifted to a substitute's role since the midseason signing of Ilija Stolica
FOXBOROUGH, Mass. – From a personal standpoint, the first two months of Zack Schilawski's professional soccer career couldn't have gone much better.
Thrust into the starting lineup at the start of the season because of injuries to Taylor Twellman (concussion) and Edgaras Jankauskas (R calf strain), Schilawski seized the opportunity by scoring five goals in his first 11 appearances, including a surreal hat trick during an 11-minute span in the home opener on April 10. Soaring above reasonable expectations – even as the ninth overall pick in the 2010 MLS SuperDraft – the 23-year-old was an early frontrunner for MLS Rookie of the Year.
Full of optimism and confidence heading into his first year as a pro, even Schilawski was a bit surprised at how quickly the goals started flowing.
"I think the trend in MLS for rookie forwards has kind of been that they haven't really scored that many goals," said Schilawski, who at one point was on pace to break the rookie goal-scoring record of 11, set by Damani Ralph in 2003. "I felt like it'd be a little bit more of a process. I thought by the end of the year, maybe – more than the beginning of the year – I'd be coming on and scoring goals."
It was always unlikely Schilawski would continue his blistering pace through an entire season, but it seemed almost as doubtful the hard-working forward would burn through the summer months without another goal. Yet here Schilawski sits in early October, scoreless in his last 11 league appearances and still stuck on five regular-season goals heading into the last three games of the 2010 season.
Not only has Schilawski been kept off the score sheet since late May, but he's also been shifted to a substitute's role following the midseason signing of Serbian forward Ilija Stolica. Forming an effective partnership with countryman Marko Perovic, the 31-year-old Stolica has provided the holdup play the Revs desperately needed as they searched for improved possession.
"We brought in some veteran guys who have a little bit more experience than I do," said Schilawski, who at 5-foot-10 was never going to fill a target role. "I just keep trying to do the things I've been doing, keep trying to learn as much as possible and keep trying to improve every day. I think I've done that. In training and when I've gotten opportunities to come off the bench, I think I've shown well. I think I've worked hard."
"He's dealt with it professionally," said head coach Steve Nicol about Schilawski's new role. "He turns up and works hard every day, that hasn't changed at all.
"Obviously he's itching to get on the field more, but he realizes Ilija's holding the ball up well for us and Marko's playing off him, so that's a good combination for us," Nicol continued. "As well as that's been working, then we'll be going with that. But at the same time, if we need to change things up, then Zack's ready. He's trained hard, so he's 100 percent fit and raring to go."
In the meantime, Schilawski continues to bring a positive attitude and an unrelenting work ethic to training in an effort not only to continue his progression, but also reinforce his ability to the coaching staff on a daily basis.
"When you're not starting, you want to keep your name fresh in the coach's mind," Schilawski said. "Every game day, the goal is to have [the coaching staff] think about who they want to start and just keep my name in their minds. I think I've done that.
"You definitely want to be on the field as much as possible, but you've got to try to make the best of any situation," he continued. "The situation right now – what's best for me – is just trying to learn and improve as much as possible in training, try to learn from the older guys who are here and just keep plugging away."
Even if the only thing Schilawski does in the final month of his rookie season is continue his development while watching from the bench, the Wake Forest product will still consider his first year as a professional a success.
"If the season ended today, five goals for a rookie isn't bad at all based on how things have gone in the past," Schilawski said. "It's still a good year in my eyes. I think I've developed a lot and learned a lot, so the most important thing is just to be better for next year."