10/15/10
| | |
| --- | --- |
| Revs close home slate against Wizards | By Jeff Lemieux, Staff Writer & Online Host |
Winless in their last six meetings with Kansas City, the Revs look to reverse their fortunes on Saturday night in the 2010 home finale at Gillette Stadium | MatchCenter >> | GameDay Video >>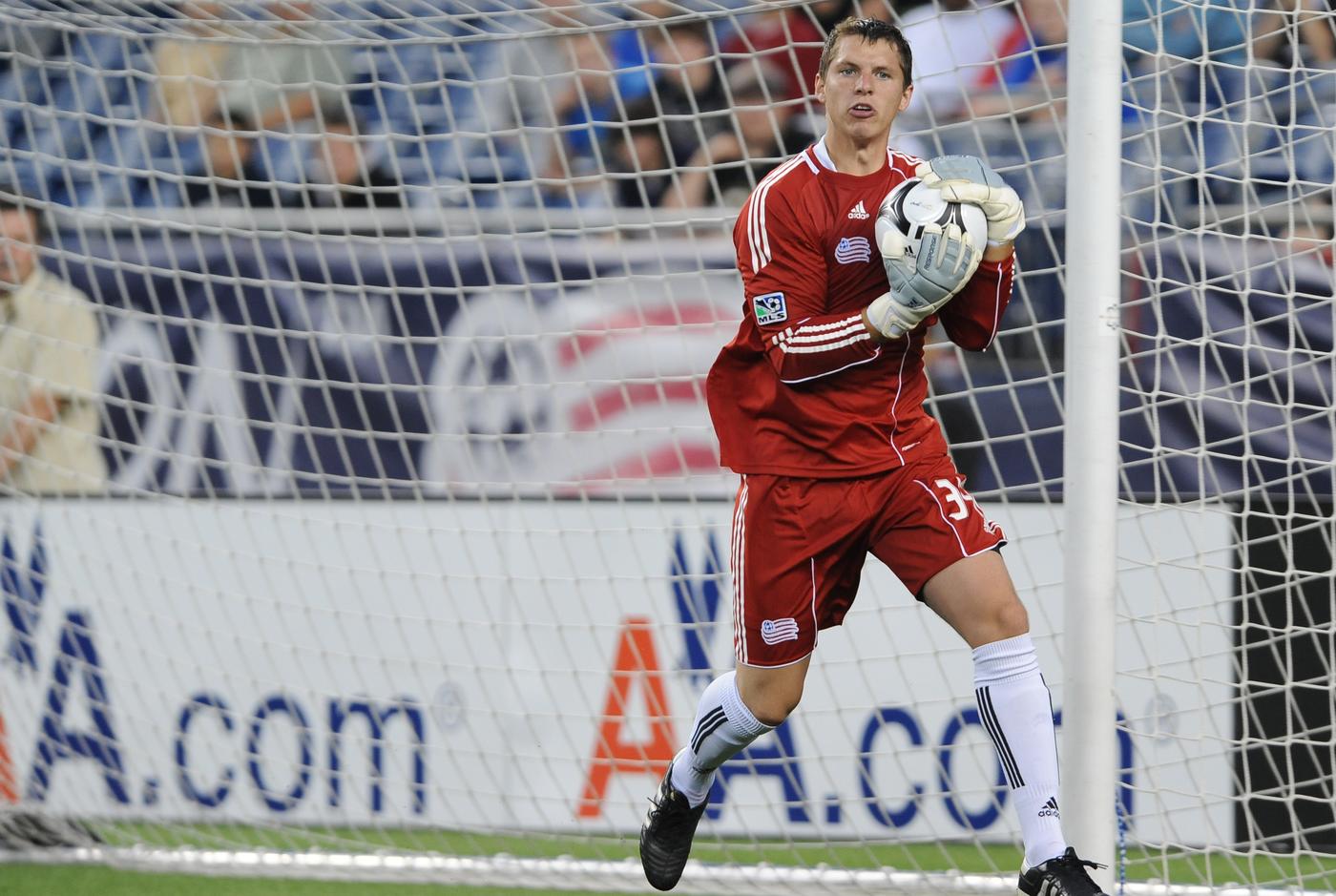 Goalkeeper Bobby Shuttleworth is expected to make his second consecutive start on Saturday night
FOXBOROUGH, Mass. – Following last weekend's 2-1 win over the Houston Dynamo at Robertson Stadium, the New England Revolution returned from a road trip with three points for the first time in more than six months.
Now back in Foxborough, the Revs (8-15-5, 29 pts.) aim to make it back-to-back wins when they host the Kansas City Wizards (10-12-6, 36 pts.) in the 2010 home finale on Saturday night at Gillette Stadium.
Because the Revolution is officially eliminated from playoff contention, this weekend's match will be the club's last chance to play in front of the hometown fans until next season.
"We're all disappointed that we're out of the playoffs," said Chris Tierney. "But you've still got to have some pride and play for the badge. We're proud to be associated with this club, so we want to go out and give the fans a good show."
For the Revs to send the home fans into the offseason on a positive note, they'll once again have to cope without multiple starters. In addition to the continued absence of right back Kevin Alston (L hamstring strain), both Cory Gibbs and Pat Phelan are suspended for this weekend's match because of yellow card accumulation, while goalkeeper Matt Reis will miss the final two games of the season after undergoing successful surgery on his right ankle earlier this week.
With Alston and Gibbs unavailable, the Revs are left with Darrius Barnes, Emmanuel Osei and Seth Sinovic as the only three natural defenders available for selection, while the versatile Tierney provides another option along the backline. Meanwhile, rookie Jason Griffiths is the logical choice to replace Phelan alongside Shalrie Joseph in central midfield.
"It's going to be a huge loss with [Phelan] not being there," said Joseph. "He does so much for this team that goes unrewarded and nobody notices. His tackling, his clearing, his winning head balls, his picking up second balls – stuff you don't really get noticed for and that's what Pat does.
"With Jason coming in this weekend – I think it'll be Griff – he's going to step in and hopefully play a huge role," Joseph continued. "He's been working hard getting back to where he was earlier in the season. He's been hurt, so he's trying to come back to 100 percent. I think this weekend will be a breakout for him."
There's little question about the vacant goalkeeper position, which should be filled by second-year netminder Bobby Shuttleworth. The 23-year-old earned his third start last weekend in Houston and made a career-high six saves – including a point-blank stop on Dominic Oduro in first-half stoppage time – to secure his second career victory.
"The more games I get, the more experience I get, and that's something I need right now being a young goalkeeper in the league," said Shuttleworth. "Obviously I need to play in games, so any opportunity I get, I'm ecstatic to play."
"It's great that he can actually get games," said head coach Steve Nicol about Shuttleworth's chance to close out the schedule. "We had planned to give him a game anyway, but the fact that he did well in Houston, it's real easy that he plays again and we know he'll do a great job, as he did in Houston."
Also of concern for the Revolution this week was the status of leading scorer Marko Perovic, who was limited in training on Wednesday and Thursday after suffering a mild left hamstring strain against the Dynamo. The 26-year-old Serb was upgraded to "Probable" on Friday's injury report, however, after participating in full training at the end of the week, and he is expected to be available for selection against the Wizards.
Perovic's recovery – plus the return of wingers Kenny Mansally and Sainey Nyassi from national team duty – is good news for the Revs, who'll be facing a Kansas City side still fighting for its' playoff life. For the Wizards to qualify for the postseason, they need to win their final two games against the Revs and San Jose Earthquakes, while the Colorado Rapids must lose their remaining games against the LA Galaxy and Real Salt Lake.
"They'll be coming here trying to win the game," said Nicol of the Wizards' approach this weekend. "They have to win. They also need other results, I believe, but they have to win the game to give themselves a chance. So if nothing else, they'll be coming forward."
Ideally, the Revs would like to use the Wizards' desperation to their own advantage by pinning the visitors back and dictating the tempo before Kansas City has a chance to get its footing.
"We just have to take the game to them and not let them set the tone," said Tierney. "We've got to realize that we're at home and we've got to get after them, create chances and hopefully put some on the scoreboard."