10/16/10
| | |
| --- | --- |
| Heart lifts Revs to victory in home finale | By Jeff Lemieux, Staff Writer & Online Host |
With only pride at stake, the Revs closed out their 2010 home schedule with a hard-fought 1-0 win over the playoff-chasing Kansas City Wizards on Saturday night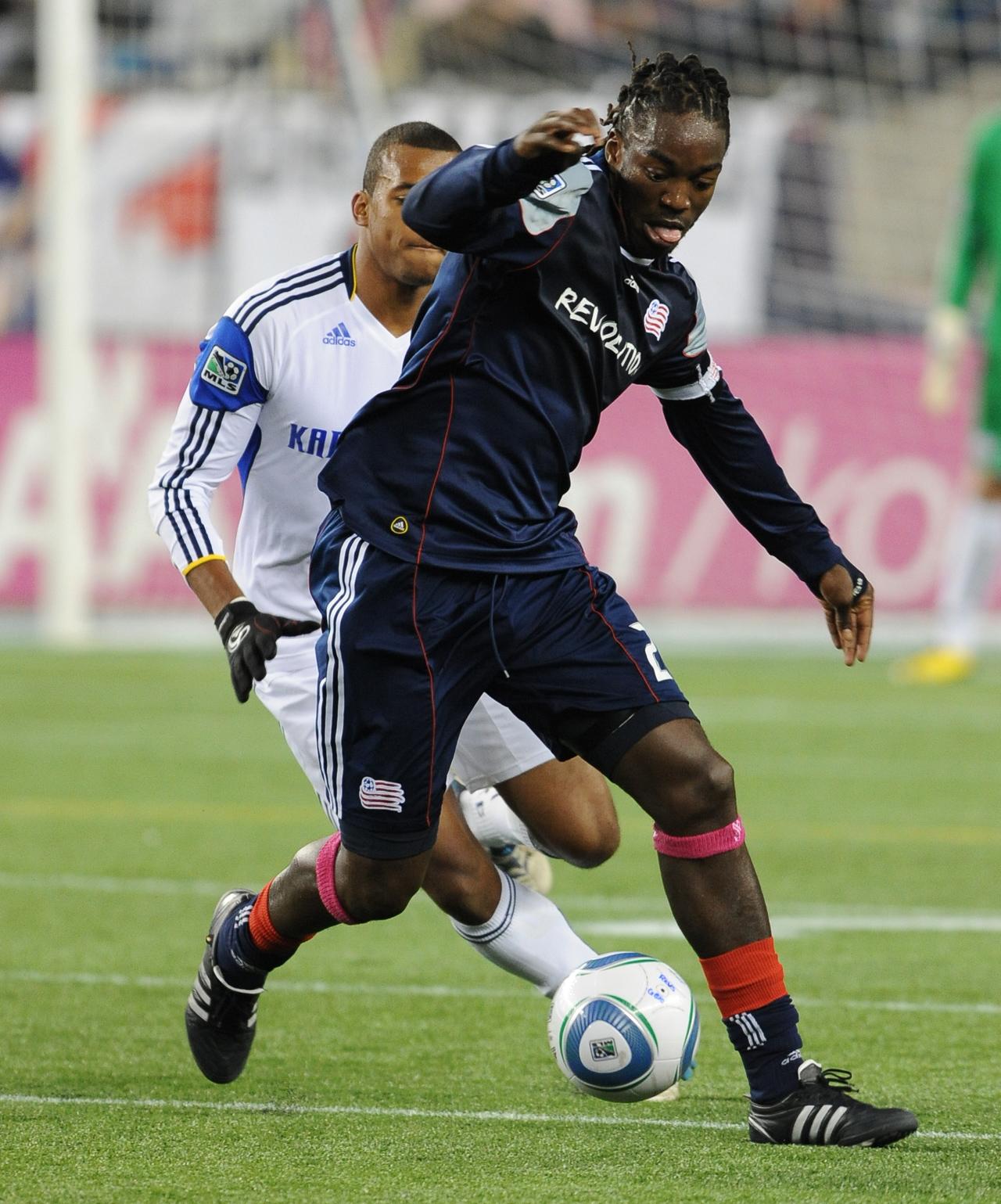 Shalrie Joseph's fourth goal in the last five games lifted the Revs to victory over the Wizards
FOXBOROUGH, Mass. – Hosting a Kansas City Wizards side in need of a victory to keep its postseason hopes alive, the New England Revolution – eliminated from playoff contention three weeks ago – knew it would need to dig deep to secure three points on Saturday night at Gillette Stadium.
The Revs did just that, riding Shalrie Joseph's 31st-minute goal and Bobby Shuttleworth's first career shutout to a 1-0 win over the Wizards in the 2010 home finale.
"I think we showed a lot of heart, we defended well as a team, and we got that early goal," said Joseph, whose goal was his fourth of the season, all of which have been scored in the last five games. "We've still got a lot of growing to do, [but] tonight we showed that we can stay as a team and work hard."
Joseph's goal was the type of opportunistic finish the Revs needed on a night in which they were outshot 22-7. The versatile Chris Tierney – playing right back with Kevin Alston still suffering from a left hamstring strain – sent a long pass over the Wizards' backline, drawing goalkeeper Jimmy Nielsen well off his line and outside of his box.
The Dane misjudged the flight of the ball, however, and was left stranded when Joseph reached the ball first, headed it around the helpless goalkeeper and finished into an empty net.
"I noticed in the first five minutes that [Nielsen] was coming off of his line, and a lot of guys on the sides gave me a heads up to try to shoot it from the halfway line," said Joseph. "Chris just played a great ball, I ran onto it and it was all about my finishing."
While Joseph's strike provided the necessary spark at the offensive end, it was a strong effort from a makeshift backline and solid goalkeeping from Shuttleworth – deputizing for the injured Matt Reis – which sealed the win at the defensive end.
It was the Revolution's first shutout since a 1-0 win over the Houston Dynamo on Aug. 14, a span of 11 games in all competitions.
While Shuttleworth wasn't forced to make any spectacular stops – like his stellar point-blank save on the Dynamo's Dominic Oduro last weekend – the 23-year-old goalkeeper controlled his box with authority and organized his backline with calm leadership. In other words, he looked very much unlike a goalkeeper making just his fourth career MLS start.
"I thought [Bobby] was solid as a rock," said head coach Steve Nicol. "He came and caught the ball. His position was good and any time they did get some shots off, it went straight into his hands and that's good positional play. He was solid as a rock."
"I didn't have to make many saves tonight," said Shuttleworth, who stopped four shots. "I thought the back four was really solid. We picked a lot of second balls up and I thought we stayed pretty tight on our guys. I thought we were really good at marking throughout the box."
Since officially being eliminated from playoff contention in late September, the Revs have put together a trio of quality performances, largely outplaying defending MLS Cup champion Real Salt Lake in a 2-1 loss before stringing together back-to-back wins over the Dynamo and Wizards.
With the 2010 season set to wrap up on Thursday night against the New York Red Bulls, the Revs are hoping to make it three wins in a row to close out the schedule and build toward a return to the postseason in 2011.
"We've been disappointed in the way the year has gone and we really wanted to finish on a strong note and see if we can carry it into the next year," said rookie defender Seth Sinovic, who earned a start against the Wizards in place of the suspended Cory Gibbs. "I think we've done that – we've got one more game and hopefully we can get another win and take that into next year."