10/25/10
| | |
| --- | --- |
| Alston claims plaudits as Revs' top defender | By Jeff Lemieux, Staff Writer & Online Host |
Second-year right back Kevin Alston caps a memorable 2010 season by being recognized as the Revolution's Defender of the Year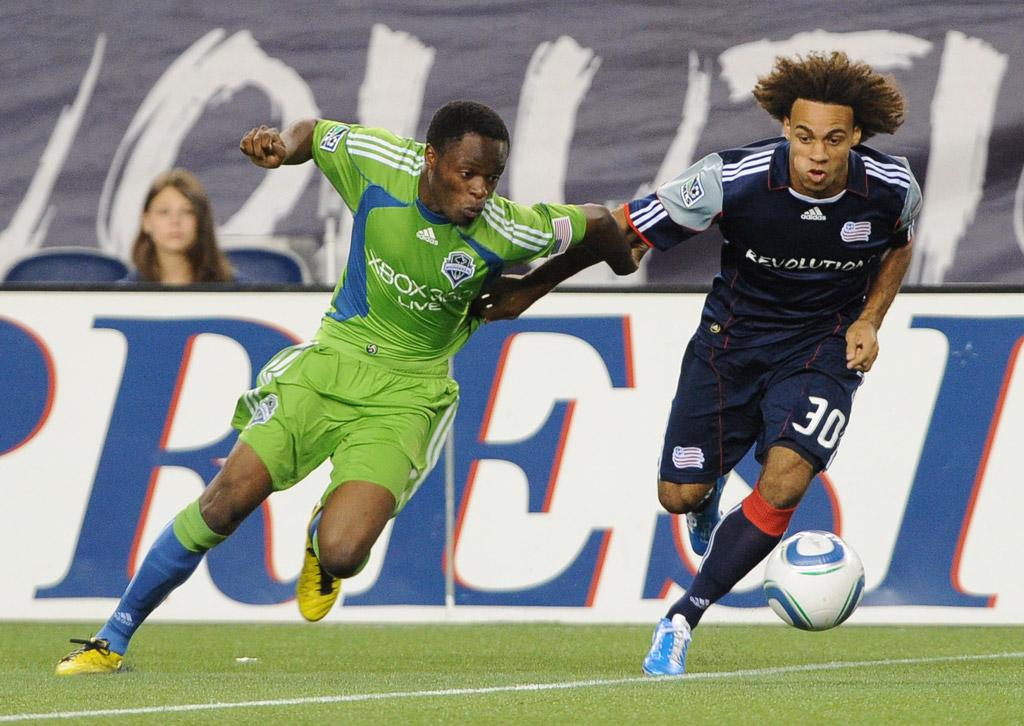 At just 22 years old, Alston is the third-youngest player to be named the Revolution's Defender of the Year
The following story was published in the Revolution's "Match Day" program for the Oct. 16 home finale against the Kansas City Wizards
FOXBOROUGH, Mass. – With his first-ever U.S. National Team call-up and an MLS All-Star nod under his belt this season – not to mention his first career goal – right back Kevin Alston has already had a memorable second year as a professional soccer player.
Now he can add Revolution Defender of the Year to his list of accomplishments in 2010.
Alston was voted the Revolution's top defender by the local media, who recognized the Indiana University product for his excellence less than two years after he was drafted by the Revs with the 10th overall pick in the 2009 MLS SuperDraft.
Alston's unforgettable year began in January with his first call-in to camp with the full U.S. Men's National Team, although he suffered a hamstring injury during camp and was unable to fully participate. He earned another call-in ahead of the United States' friendly against El Salvador in February, but Alston's hamstring once again derailed his national team ambitions.
Undeterred, the speedy defender began his second MLS season where he left off in 2009, when he was a strong rookie of the year candidate. Following an impressive first half of the campaign, Alston was named an MLS All-Star for the first time in his career and ultimately started against English powerhouse Manchester United in late July.
"I think the national team call-up and invitation to the All-Star game speaks [volumes] about Kevin and his progression this year," said fellow second-year defender Darrius Barnes. "Last year, he was a great defender for us and he came up huge. Just to have a year under your belt, coming into your second year you just kind of have that confidence and familiarity with everybody. It just gives you that [freedom] to go out there and just play your game and not have to worry about anything."
Alston played with confidence throughout 2010 and for the second straight year he was the Revolution's first choice at right back, starting each game for which he was available on the right side of defense. Although he struggled with a recurring hamstring strain, Alston managed 22 appearances in the regular season and made an additional four starts in SuperLiga. It was against Mexico's Monarcas Morelia in the SuperLiga final on Sept. 1 when Alston scored his first career goal, driving a low shot into the far-side netting from the right side of the box.
At just 22 years old, Alston becomes the third-youngest player to be named the Revolution's Defender of the Year. Both Rusty Pierce (2000) and Michael Parkhurst (2005) won the award as 21-year-old rookies.
What's truly remarkable about the youthful Alston is despite his impressive list of accomplishments, there's still much potential for progression as the American defender continues to come into his own.
As far as Revolution fans are concerned, they'll be more than happy to watch that progression take place right here in Foxborough.