11/9/10
| | |
| --- | --- |
| Revs duo heads across the pond | By Jeff Lemieux, Staff Writer & Online Host |
Zack Schilawski and Bobby Shuttleworth will spend 10 days training with English League One side Plymouth Argyle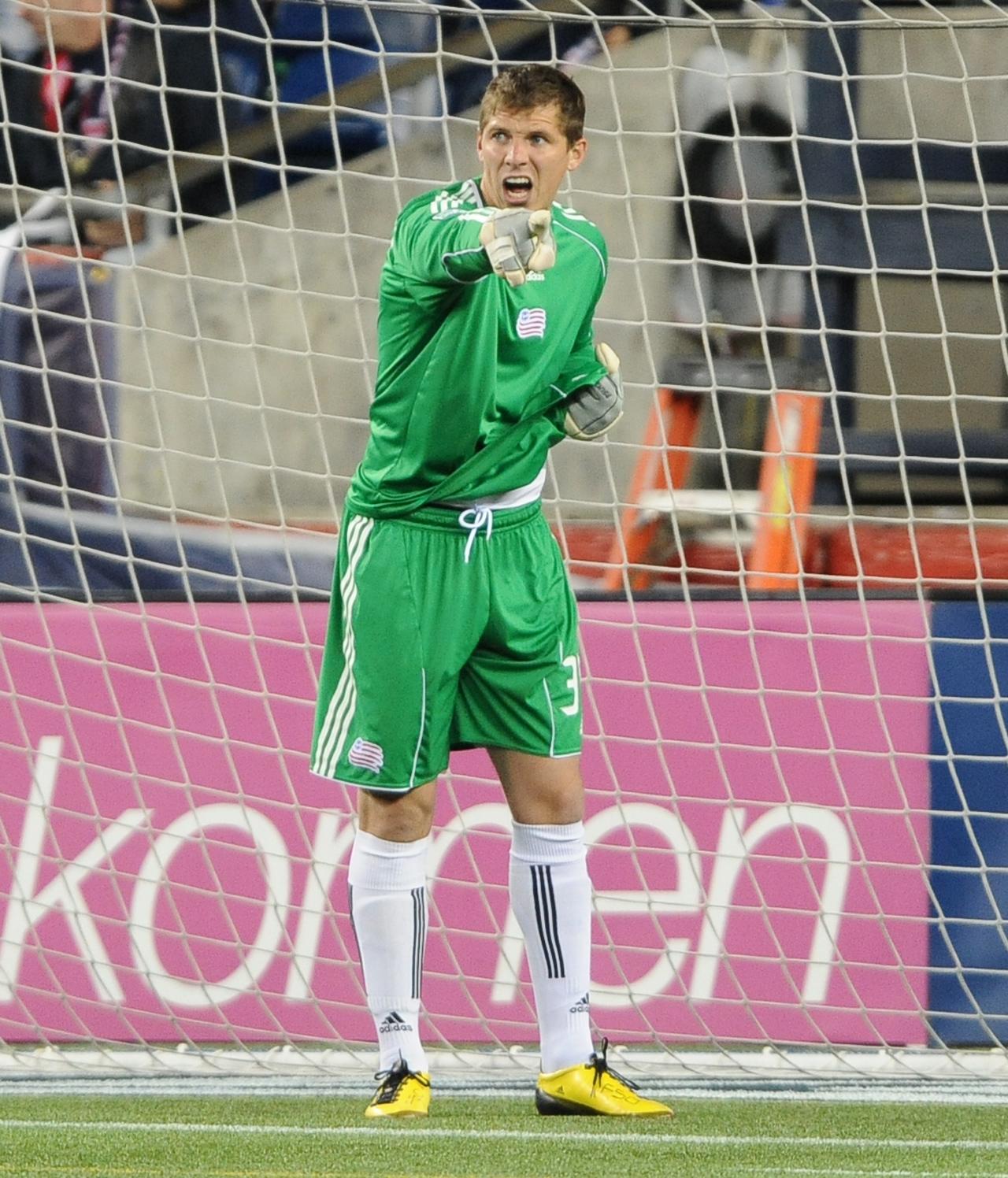 Goalkeeper Bobby Shuttleworth made the first five starts of his professional career in 2010
FOXBOROUGH, Mass. – There was plenty of packing to be done on Tuesday morning at Gillette Stadium, where members of the New England Revolution completed exit physicals and emptied out their lockers following two weeks of postseason training.
But for 23-year-olds Zack Schilawski and Bobby Shuttleworth – who depart on Wednesday for a training stint in England – more extensive packing awaited at home.
Schilawski and Shuttleworth – who would've been joined by England native Jason Griffiths were it not for an injury – will spend a total of 10 days in southwestern England, training with League One club Plymouth Argyle from Nov. 10-21. The duo will link up with former Revolution assistant coach Paul Mariner, who spent six years in Foxborough before taking a position with his former club Argyle, where he currently serves as head coach.
"It's going to be good," said Schilawski, who scored five goals in 25 appearances in his rookie year. "(It's) not too long of a trip – 10 days – but it's going to be nice to keep training and [experience] a different atmosphere, a different environment. For me, at this point in my career, an extra couple weeks of training is only going to benefit me.
"It's always good to get feedback from as many different people as possible," he continued. "So for me, I'm going to try to play as well as I can, hopefully show well, and then get some feedback from [the Plymouth] coaching staff."
Looking to continue his development in front of goal, Schilawski is particularly excited about the opportunity to work with Mariner, who scored 13 goals in 35 appearances as a striker for the England National Team during the late 1970s and early 1980s.
During his time in Foxborough, Mariner was largely credited with aiding the development of the Revolution's all-time leading scorer, Taylor Twellman. In a recent press conference announcing the end of his playing career, Twellman praised Mariner's influence, going so far as to call head coach Steve Nicol's hiring of Mariner as "the best thing he ever did" for Twellman's career.
Now, Schilawski is hoping he can similarly absorb some of Mariner's wisdom.
"He's someone I'm really excited to have a chance to play for," Schilawski said of Mariner. "Obviously it's only 10 days in training, but with the kind of striker that he was, the kind of experience he's had and other forwards who have played for him, it's going to be a valuable tool to get feedback and hopefully learn as much as possible.
"Any little thing that he can help me with I think is going to help me a lot next year, so I can come back and be even more confident and comfortable and go from there," he continued.
As a goalkeeper, Shuttleworth doesn't work quite as directly with Mariner, but the second-year netminder is thrilled at the opportunity to continue his development after earning the first five starts of his professional career in 2010.
"Being a young goalkeeper, it's all about experience," said Shuttleworth. "This is just another experience for me to take in and just to keep working to get more minutes on the field."
Shuttleworth sees the Revolution's willingness to send him to Europe for additional training as a positive sign, noting that the commitment to spend time on his continued progression instills confidence.
"Whenever I've had a conversation with [the Revolution coaching staff], it's been reasonably positive," he said. "I think that's a good thing, and I think this shows that they're trying to develop me and bring me along, which is obviously something I really want to happen."